ChloexHalle Team Up With Joey Bada$$ For 'Happy Without Me' Visual
Posted on June 25th, 2018
by Asia Mobley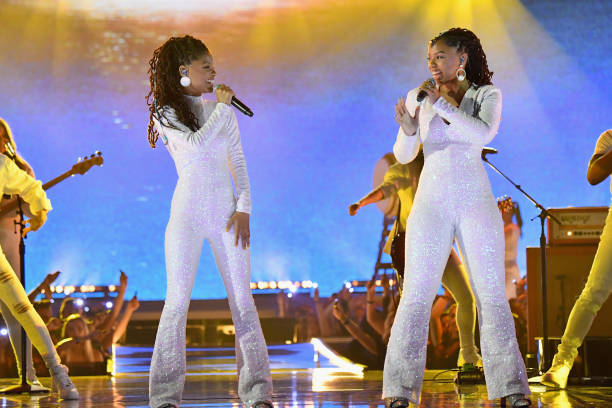 Following the release of their debut album 'The Kids Are Alright', the dynamic R&b duo Chloe x Halle are back with the official video for 'Happy Without Me' featuring Joey Bada$$.
The visual opens up with the Moonlight breakout star Ashton Sanders, appearing as a fallen angel laying on the sand. Chloe x Halle keeps the angelic theme alive as they sway their silver-painted bodies to the beat on the beach.
The Atlanta singers got their start on YouTube and caught the attention of Beyoncé by covering one of her songs in 2013. Mrs. Carter was impressed with their skills and later signed them to her Parkwood imprint. The pair will be joining Beyonce and JAY-Z's for the On The Run II tour this summer.
Watch the full video below: