Big Sean Reveals Depression & Anxiety Contributed To "Unfriendly Reminder Tour" Cancellation
Posted on June 23rd, 2018
by Wanna Thompson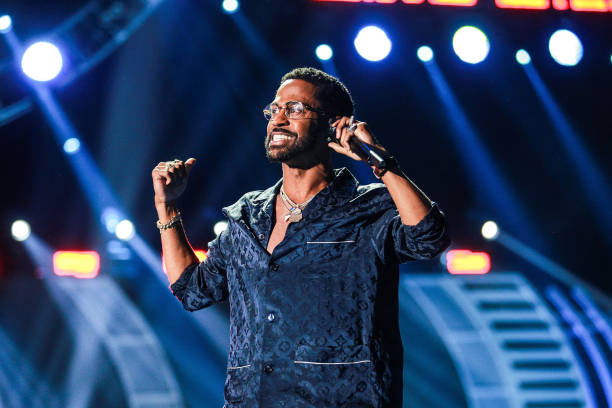 Earlier this year, Detroit rapper Big Sean revealed details for his Unfriendly Reminder Tour that was supposed to feature Playboi Carti, Shy Glizzy, and Gashi as openers. However, in April the rapper announced that the tour was officially cancelled.
In a recent article with Billboard published on June 22nd, Big Sean spoke about his decision to cancel his tour, depression and the possibility of new music/album. 
Big Sean on "Unfriendly Reminder Tour" cancellation:
The rapper states that he was "in a deep creative space and decided I need to stay focused in the studio." And the move has paid dividends, he says. I've just been taking a little more time off for myself and recording, getting my album right.
I felt like that was more important (than touring). I've been around a lot of great people when they make their albums — for example, Kanye (West), he's not doing anything else while he's making his album. He's 100 percent focused. So I can't tour and do all that and expect to get out the type of product I want to have out because I'm not giving 100 percent of my energy to it."
Big Sean on Depression and Anxiety:
Sean acknowledged that he "had some things to work out in my head…I never really took the time out to nurture myself, to take care of myself. It took me a lot of depression having a lot of anxiety to realize something was off. I've been getting myself together, getting my mind right. So I have been taking better care of myself and…not only am I bringing my best self to the music but I'm bringing my best self to the table, to my city, to my fans, to the people who are about me." 
In terms of music, he went on to say that it's "the best it's ever sounded." 
On New Album:
"I'm not 100 percent ready," Big Sean stated. "I haven't been dropping anything, really. I'm just working on it. It's a process, really. When I'm ready, I'm gonna be ready — I mean, I'm gonna be ready, you know what I'm saying?"
In the interview, Sean also shared his feelings on XXXtentacion's untimely death:
"Nobody's deserving of that," he said. "I feel like he was a raw, talented artist and I feel that we only saw a glimpse of it. He has real fans and real people that love him, so I'm sure he's gonna live on forever."
You can read the rest of the interview via. Billboard.