Rich the Kid Hospitalized After Home Invasion
Posted on June 15th, 2018
by Lupe LLerenas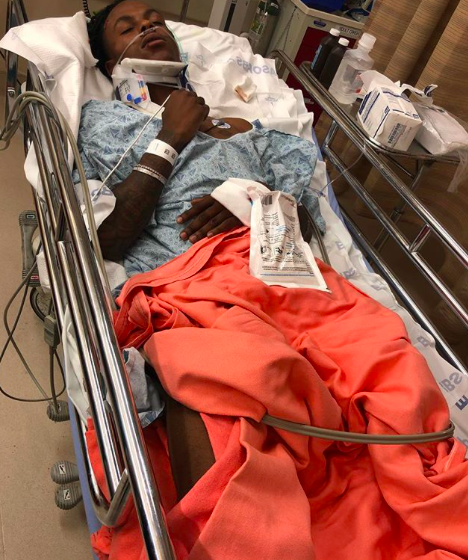 Rich the Kid has been hospitalized after a reported robbery and assault at a Los Angeles home on Friday morning, the Los Angeles Police Department confirmed.
The "Plug Walk" rapper sustained injuries when intruders broke into an apartment on the 3100 block of Wilshire Boulevard. The robber also stole cash and other possessions before leaving the scene.
Rich confirmed his hospitalization on Instagram with a photo showing him lying in a hospital bed while hooked up to an IV and wearing a neck brace.
We're sending Rich the Kid our thoughts and prayers.
Stay connected on KarenCivil.com as the story continues to develop.