Watch GoldLink's Groovy Tiny Desk Performance
Posted on June 13th, 2018
by Asia Mobley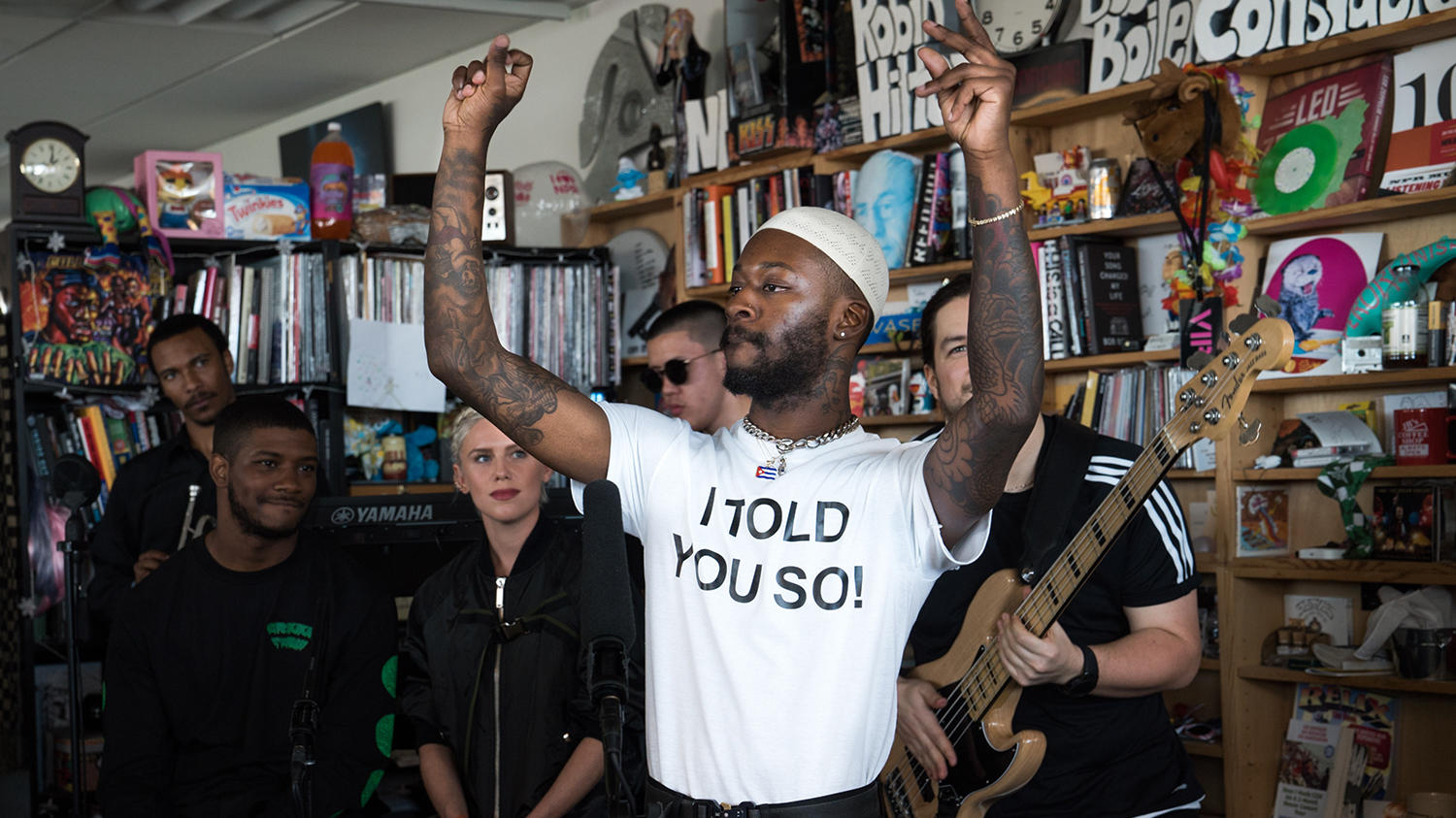 GoldLink is the latest artist to takeover NPR's Tiny Desk series. The D.C. native was taken aback by the crowded audience, but didn't let that stop him from delivering a passionate performance. Alongside a soulful six-piece band and two talented background singers, Link performed "Bedtime Story" (The God Complex), "Dark Skin Women" (And After That, We Didn't Talk), "Some Girl" and "Pray Everyday (Survivor's Guilt)," from his latest album At What Cost.
Last year, GoldLink became a platinum-selling artist after selling one million copies of his hit record, Crew that featured DMV rapper Shy Glizzy and Brent Faiyaz.  It's no denying that the D.C. rapper is talented. Looking forward to seeing what's next.
If you aren't familiar with GoldLink's music this performance is a perfect introduction.
Watch the full video below:

Source: NPR