CHANCE THE RAPPER, WIZ KHALIFA, QUAVO, TY DOLLA SIGN & MORE RECREATE 'THA CARTER III' ARTWORK
Posted on June 8th, 2018
by RK Jackson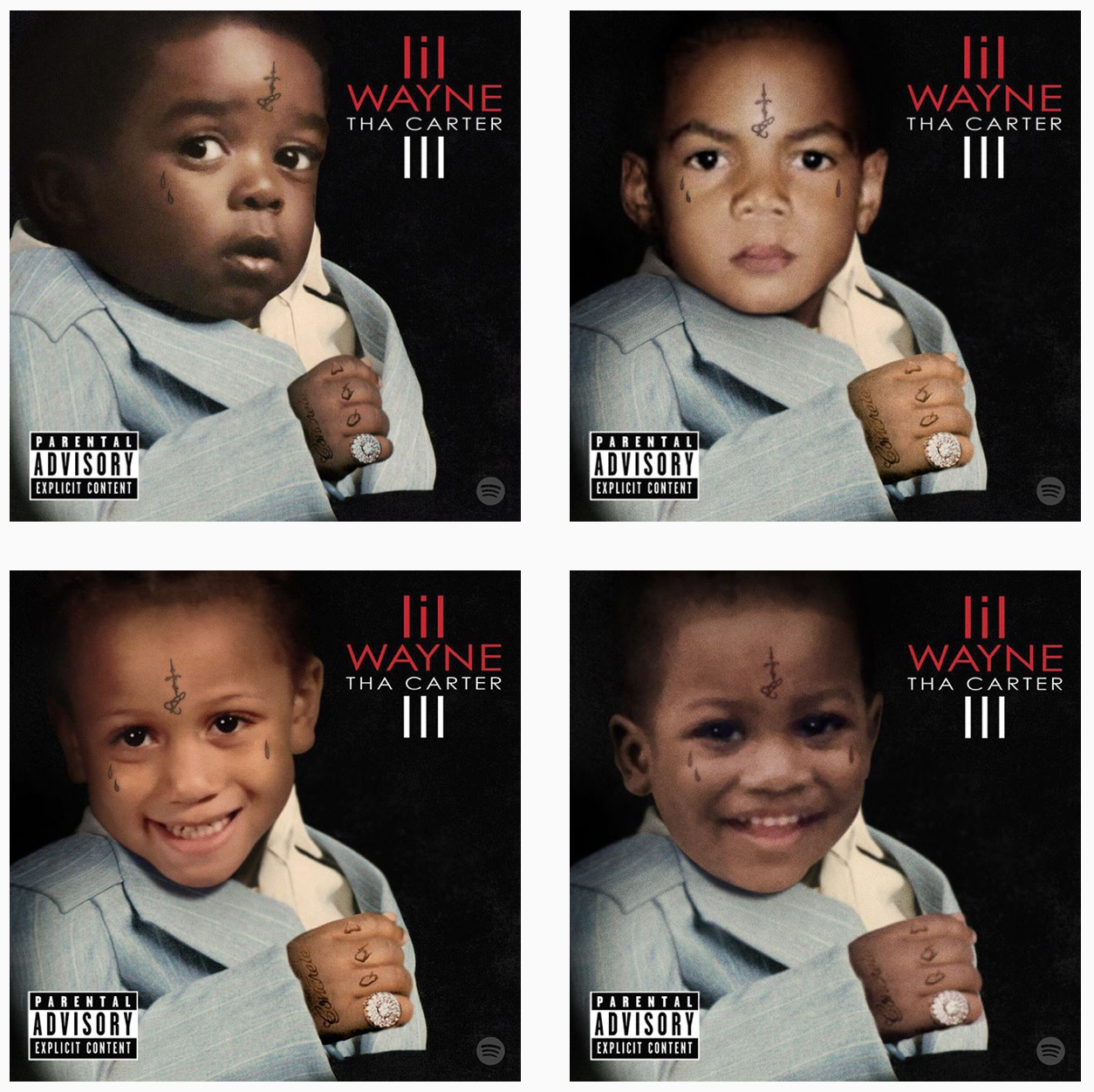 On Sunday (June 10) will mark the 10th anniversary of Lil Wayne's iconic album Tha Carter III. Can you believe?
The album, featuring smash hits like 'Lollipop', 'A Milli' and 'Mrs. Officer', moved over 1 million copies in the first week which was really rare during those times. The album went on to win the Grammy Award for Best Rap Album and as of 2018 is certified triple platinum by the RIAA.
To celebrate the historic day, Spotify's Rap Caviar has teamed up with some of the top rappers of today to create the famous artwork for the album from Dwayne Carter Jr. Some of the rappers include Lil Uzi Vert, Wiz Khalifa, Quavo, Ty Dolla Sign, Chance The Rapper, Offset, Takeoff, Trippe Redd and more. See some of the covers below.
View the other rappers apart of the campaign here.