Top Dawg Entertainment Prepares For The Championship Tour In New Promo Video
Posted on April 17th, 2018
by TreQuan Love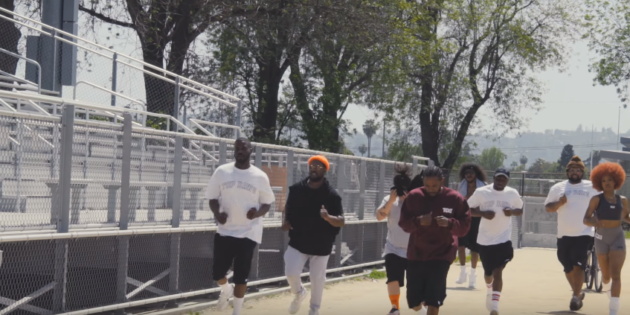 Only a few weeks left and the artists of Top Dawg Entertainment are preparing for The Championship Tour. The label released a new promo video showing everybody trying to get in shape for the long journey ahead.
Kendrick Lamar, Schoolboy Q, Jay Rock, Ab-Soul, SZA, SiR, Lance Skiiiwalker, Zacari & Isaiah Rashad all prepare themselves mentally & physically through different recreational activities. The gang is caught trying to put in work on the golf course, tennis and basketball courts, weight room and many other places you'd find an athlete pushing themselves. After all the training the challenge of a drug test pops up and Kendrick saves the day.
The "Little Homies" & Jack Begert come together to film this promo. The Championship Tour is set to kick off May 4th in Vancouver, Canada.