Nicki Minaj's 'Barbie Tingz' & 'Chun-Li' Debut on Billboard Hot 100
Posted on April 17th, 2018
by Lupe LLerenas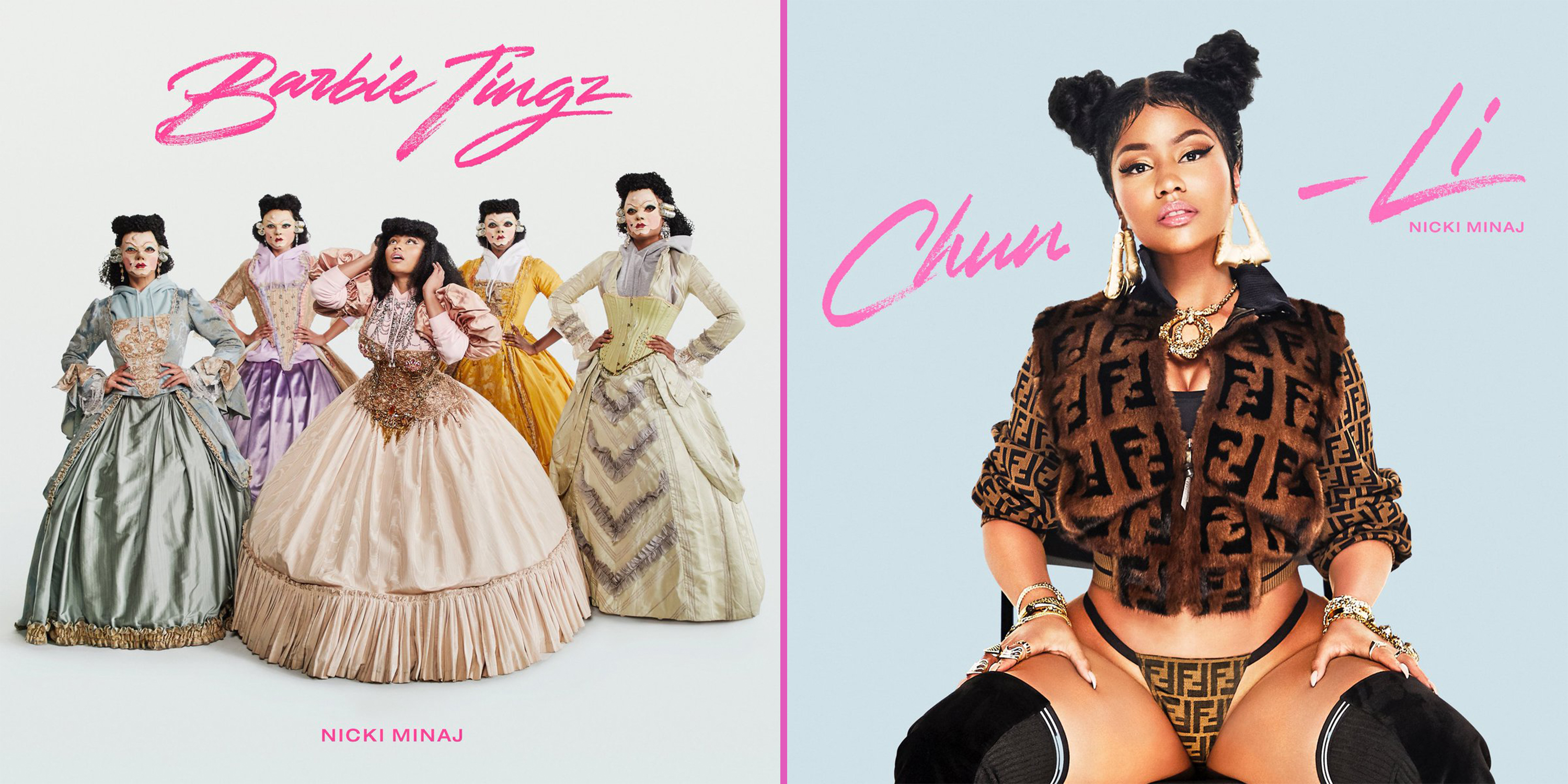 Nicki Minaj makes her 2018 solo debut on the Billboard Hot 100, as her two new singles, "Barbie Tingz" and "Chun-Li," make the No. 83 and 92 spot.
"Tingz" earned 4.2 million U.S. streams and sold 21,000 downloads in the week ending April 12, following its release that day, according to Nielsen Music. "Chun-Li" logged 3.5 million clicks and sold 20,000 downloads.
In the past, the Queens rapper has earned 86 total entries on Hot 100, dating back to her first, "Knockout," with Lil Wayne, in 2010. She extends her record for most total Hot 100 appearances among women in the chart's 59-year history (ahead of Taylor Swift's 76), and continues to sport the eighth-most entries among all acts.
Congrats, Nicki Minaj!