Civil Selects: Megan Thee Stallion, Angelo Mota, Jazz Cartier, Terrell Morris & THEY.
Posted on April 9th, 2018
by RK Jackson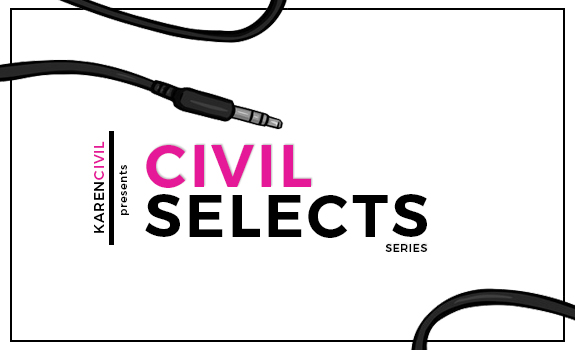 This week's Civil Selects serves up some fresh sounds from buzzing new (and newer) artists. Discovering new artists and bops should be easy, let us do the work for you. Check out these sounds below and let us know what you think.

Artist: Megan Thee Stallion
Track: Pull Up Late
Hot Take: Sampling 3 6 Mafia (as daunting as it has become) is actually a tall task, but when done right (and from the south), it makes it that much more authentic. Relative new comer Megan Thee Stallion raps over the "Chickenhead" interpolation (the "alright, alright…" samples DJ Jimi's 1992 "Bitches") & makes the song her own. An artist to watch.

Artist: Angelo Mota
Track: Better Than Breakfast
Hot Take: Jersey rapper Angelo Mota is as fun & funky as it comes. BTB finds Angelo rapping about the chance meeting between a lover who you haven't "seen" in a while. A surprisingly well composed track, Mota provides orchestral stylings using his voice to guide the beat vs. the other way around.

Artist: Jazz Cartier
Track: Right Now (ft. Ktoe)
Hot Take: The much buzzed about Canadian star Jazz Cartier drops "Right Now", a thumping reintroduction to him as a marque rapper to watch.


Artist: Terrell Morris
Track: Oak (ft. Basecamp)
Hot Take: Laced with beats from Free n Lush, we meet Terrell Morris a Toronto native with a finger on the pulse of alternative rap. Lyrically dipped in rhythmic cadence, "Oak" is a melodic masterpiece.

Artist: THEY.
Track: Thrive
Hot Take: Boisterous super band THEY. (with a myriad of slashes to their name) are back with the fiery "Thrive". Making their debut as a collective in 2016, the LA based crew have made waves creating something truly unique through blending hip hop, rock r&b & pop.