Shia Labeouf Speaks On Being Kanye West's Fashion Inspiration
Posted on March 13th, 2018
by TreQuan Love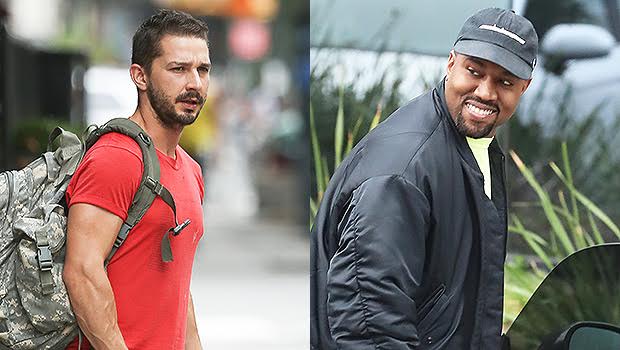 Everybody knows Shia Labeouf, right? He's just a Disney star who turned into a big movie star. But what many probably didn't know about the "Transformers" star is that he may be the inspiration behind Kanye West's choice in fashion these last couple years.
Shia Labeouf has a unique taste in men's fashion. Although he doesn't usually gloat about his gear, many seek it including the "Watch The Throne" artist/producer.  Labeouf recently sat with Esquire for an interview where he revealed his last encounter with Kanye West. According to Shia, after his mom got the chance to meet Kanye at a concert, the rapper came to his home and to discuss possible art collaborations between the two. Kanye asked Labeouf if he could have some of his clothes for a pop-up show and ended up leaving with all of them. In 2016, Kanye released a track called "No More Parties In LA" and an outtake of the record included: "I wish I dressed as fresh as Shia Labeouf."
The two haven't been in touched since the encounter at Lebouf's house. Shia says he has reached out to Kanye to check on him but they haven't spoke. November 2016, Kanye took to the stage on his Life Of Pablo Tour in Sacramento to say "Shia Labeouf, Kid Cudi feels a way. Call him."
Many people have been aware or pondering if there was a possible connection between the actor and the popular artist/producer. In 2017, Kim Kardashian barely explained the backstory of Kanye being spotted wearing Shia Labeouf's favorite hat.
Shia gave him the hat & its his favorite hat. There's a whole story behind it though. That hat is 🔥 https://t.co/kNCoOXz6RT

— Kim Kardashian West (@KimKardashian) June 5, 2017