Khalid & Normani Talk New Single 'Love Lies' With Zane Lowe On Beats 1 Radio
Posted on February 14th, 2018
by Lupe LLerenas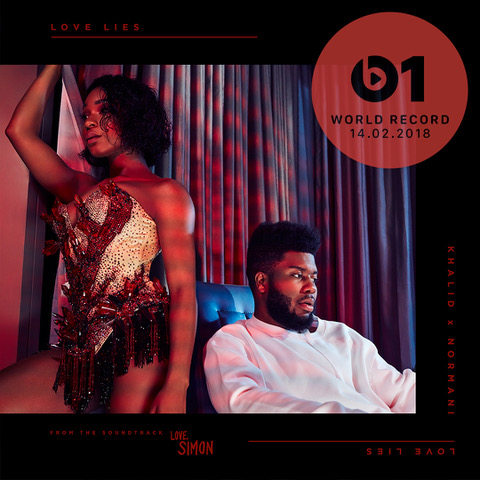 Khalid and Normani recently linked up for their collaborative song "Love Lies," and in efforts to promote the song, both singers made their way to Zane Lowe's Beats 1 Radio to talk about the song and their experience working together.
During the interview, the "Location" singer said that working with Normani was such a great experience. "She's such a ball of sunshine. She's such a bright light and she's extremely talented so I'm super excited for her solo work. I mean Love liess is amazing because of her," said Khalid.
He adds, "when I met her we definitely first met with a hug. The moment that we saw each other it was like we were instantly best friends she's just she's so like me and so many different ways and we have so much fun together and she's so honest and so real and just nice and I mean there's not a lot of nice people in the world but she's definitely one of the nicest."
Normani also mentioned how "Love Lies" is by far the biggest moment in her career thus far. It's "one of the biggest moments in my life. I'm just so excited. I can't believe that the time has finally come. I mean this has kind of been our baby for a long time now I think maybe like three months. It was really cool that the world is finally getting a chance to listen to it and I don't know, I'm kind of like nervous but excited."
Check out a snippet of Khalid and Normani interviews below and be sure to listen to "Love Lies" out now.