Quavo's Lawyer Is Adamant That The Rapper Is Innocent On Recent Assault Allegations
Posted on February 9th, 2018
by Staff Editor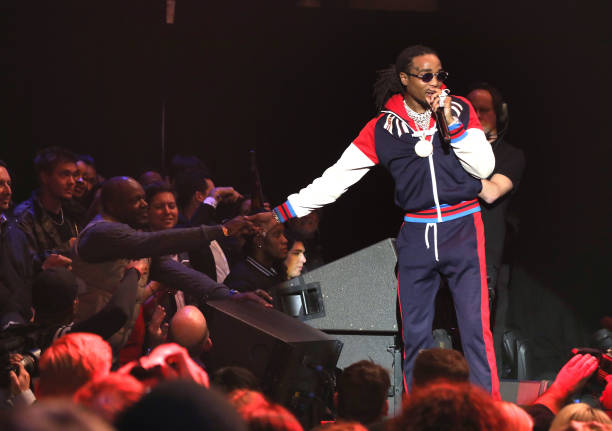 Following the 2018 Grammys, we reported that Migos frontman Quavo was accused of robbing and assaulting popular jeweler Eric The Jeweler at a Grammys afterparty. Eric alleges that at 1OAK nightclub, Quavo and someone in his crew robbed and attacked him of at least $30,000 in jewelry.
No arrests have been made at the moment, however TMZ is reporting that could change very soon. According to their reports, the NYPD has contacted Quavo's lawyer, Drew Findling, and told him that they have enough evidence to arrest Quavo for the attack. Naturally, the rapper's lawyer is adamant about his innocence.
"This is yet another example of a young African-American hip hop star potentially being treated unfairly by the criminal justice system," Drew says, according to TMZ's sources. He goes on to say that the NYPD would look quite foolish if they follow through with arresting Quavo.
We'll continue to update you with this story as it develops.