Prince, Janet Jackson & Meek Mill All See Major Streaming Boosts Following Super Bowl LII
Posted on February 7th, 2018
by Staff Editor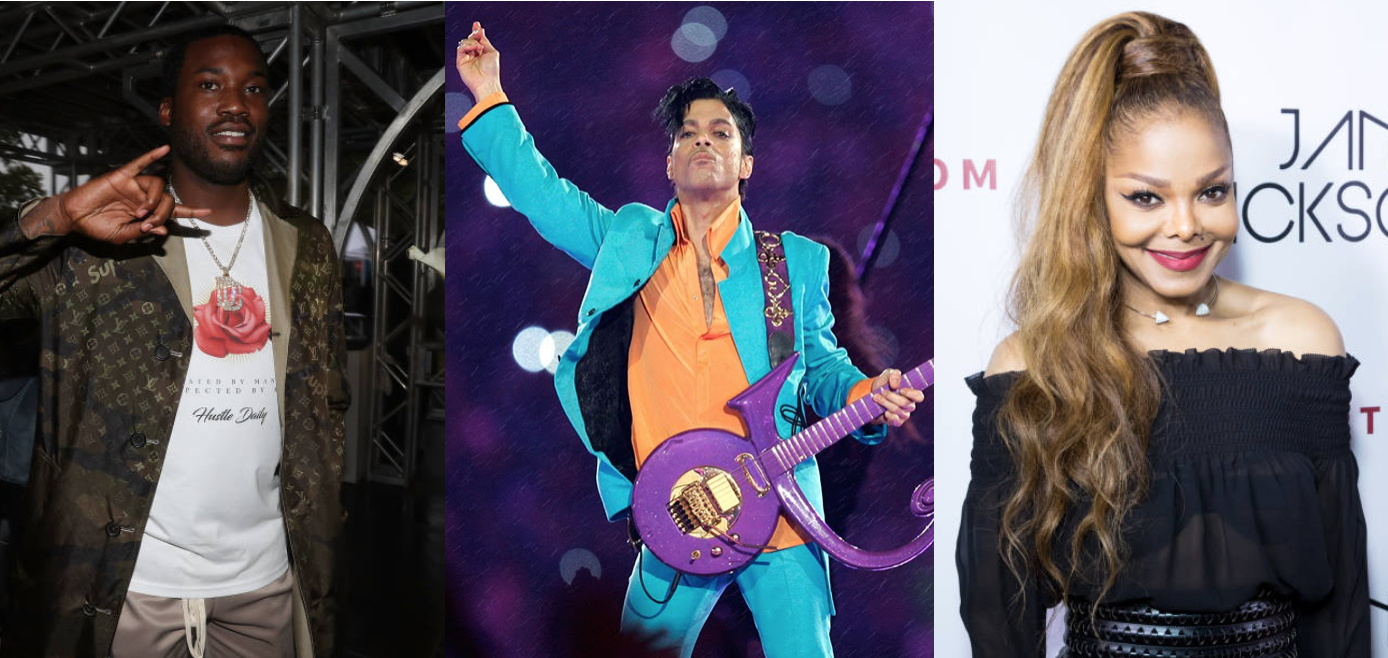 No matter what, one thing the Super Bowl halftime performers can always count on is a huge boost in album sales/streams afterwards. This year, the headliner Justin Timberlake saw great success with the historical trend, but others benefitted from the big game, including Prince, Janet Jackson and Meek Mill.
According to Billboard, JT saw a whopping 214% increase in his overall Spotify streams, which is quite impressive. Following JT was Prince, who took in a 205% Spotify stream increase, with Janet Jackson seeing a 150% boost.
As for Meek Mill, DJ Booth points out that his debut album Dreams and Nightmares soars back to the Top 5 on iTunes Rap chart following the Eagles using the classic intro track as their coming out music before the game.
With Janet Jackson, the reason she saw a boost in sales/streams was because of the #JanetAppreciationDay trend that took over social media, where users were showing support for Janet amidst Timberlake's Super Bowl performance (given what happened in 2004).
Of course, Prince sees his mega-boost following Justin Timberlake's tribute to the legendary musician mid-way through his performance. And also, because he's Prince.
Now you see why performing at the Super Bowl is as valuable as it is?
The NFL does not pay halftime performers. They cover production costs and expenses, which hover around $10 million. Incentive? Album sales of artists skyrocket — in the past 250 to 1,100 percent in the short window after.

— Darren Rovell (@darrenrovell) February 5, 2018