Rapsody Opens Up About Hip Hop In The Donald Trump Age In New Interview
Posted on January 15th, 2018
by Staff Editor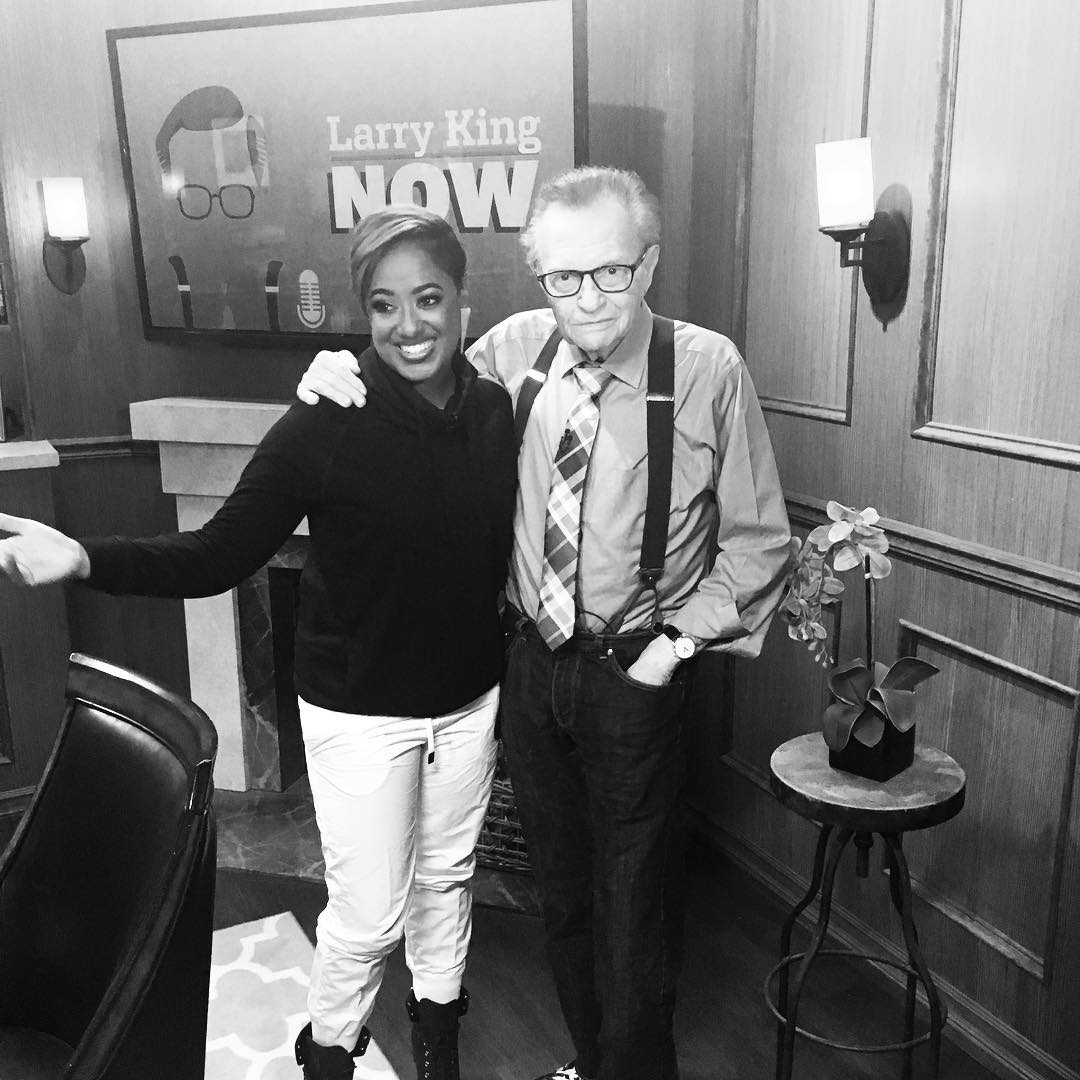 Being a woman in hip-hop is tiring. In an industry that prioritizes male dominance and enforces female in-fighting, the capacity for success seems to continuously elude anyone who's not Nicki Minaj, Remy Ma, or Cardi B. But one of the outliers in the conversation for best female rappers is Rapsody, the North Carolina native whose cool, calm, and collective attitude hints at her wisdom and seasoned outlook on life. Her path to success has been an interesting one to follow; on her way to success, she can cross off sitting down for an interview with the legendary Larry King.
On King's  program Larry King Now, Rapsody goes into depth about her current GRAMMY nominations (her album Laila's Wisdom is nominated for Best Rap album and her song "Sassy" is in the running for Best Rap Song), how connecting with Kendrick Lamar has changed the trajectory of her career along with what makes him unique as a recording artist, and the responsibility of hip-hop in the turbulent era of President Trump.
In times like this, and in a genre that is in desperate need of a thoughtful and engaging female voice, Rapsody is absolutely necessary. Hopefully, she continues to grow and evolve as a musician and public figure so that we can continue to follow her mesmerizing journey.
Check out clips from her interview with Larry King below.