How Kevin Gates Can Learn From Gucci Mane's Evolution Post Release
Posted on January 11th, 2018
by Staff Editor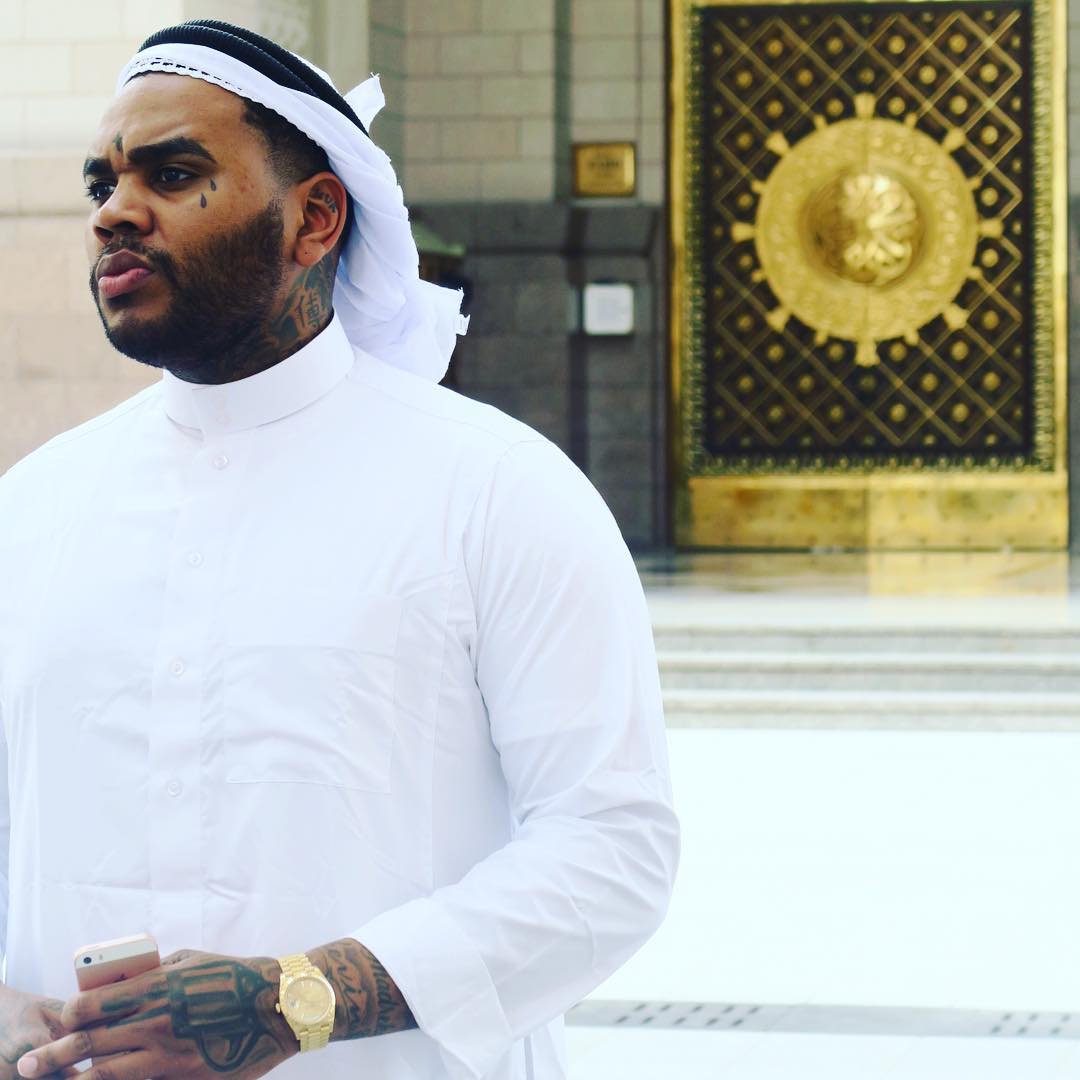 Gucci Mane went into the clink a superstar; came out a legend. His catalog of street classics played a large part in his enduring stardom but what changed his narrative was his merit after he released. No longer was he a maniacal, unpredictable disaster-waiting to happen — who happened to be a top-tier trap-rapper. He's become a father figure for the game, the reformed and successful authority figure in rap music. There's practically nothing he could do now to remove himself from mainstream media's spotlight — even if he wanted to.
It's this blueprint that Kevin Gates needs to follow. Hardly the enormous presence that Gucci has — the latter's lack of presence actually creates it but that's another argument for another day — Gates has historically leaned on his outlandish social media posts and overtly complex explanations for simple phenomenon in interviews to give an illusion of celebrity. He's been around for years but only recently picked up steam in the last couple of years.
From "Don't Get Tired" to "Get It Out The Mud," his aesthetic is unwavering; dark melodies along with a southern drawl go a long way in translating to selling out arenas for the 30-year-old rapper.
A slew of legal charges, ranging from kicking a female fan in the chest to gun charges stemming back from 2013, has kept the 2014 XXL Freshman out of action, locked up in a state penitentiary. His wife, Dreka, has handled his promotion and project releases since he's been away, but, in all honesty, the world's nearly forgotten about the rapper's very distinct niche.
It's since been covered by the likes of Lil Boosie, Moneybagg Yo, and other southern artists who may have existed prior to Gates' lockup, but were swept aside by his exaggerated celebrity behavior.
The recent reveal by TMZ that Gates will be released as soon as Jan. 10 — instead of his expected June 22 release date — has renewed a forgotten interest in his arrest, his social media presence, and, most importantly, his music. What does Kevin Gates sound like in 2017? How will he adapt to an even more sensitive world when he gets out? If past examples show anything, it's that he has some serious maturing to do.
Gucci Mane's appearances on Power 105's The Breakfast Club — both prior to and after his 3-year stint for federal gun and drug charges — are among the highest viewed in the radio show's history. It's almost as if two different people were interviewed by Charlamagne Tha God, DJ Envy, and Angela Yee. Older Gucci was bigger, clumsier, and decidedly more antagonistic in his proceedings. "Ya'll scared of me," he pointedly declares to the interviewing team, who after remaining quiet to process his statement and how they could respond, agreed (save for Angela Yee). The hostile atmosphere was nearly uncomfortable to participate in, with regular gaps in a conversation filled with awkward pauses that eventually cut the interview short.
Shortly after Gucci was released from prison, conspiracy rumors began to surface. They'd circulated prior to his new interview with The Breakfast Club, but the interview only strengthened belief in the conspiracy. The Gucci Mane who returned for a post-prison check-in was leaner, warmer, and friendlier. He smiled when asked certain questions, offered answers with breadth and serious consideration, and calmly turned down any questions that would have angered him before. The thirty-minute interview flew by faster than any of their previous ones, with Gucci revealing much about his life and way of business that previously, only those closest to him knew about. The main takeaway from the interview was that prison changed his view on life; it showed him what can be taken away and what second chances can do for the spirit.
Kevin Gates isn't a first-time offender of the legal system; he's had trips to detention centers before, similar to Gucci Mane. Gates' most recent trip should be the spark that brings change to his life, removing the cancerous ways of his past to empower his change for the future. No more kicking fans in the face. No more Instagram videos about bestiality for the sole purpose of being controversial (regardless of what he says). No more excessively declaring himself smarter than his contemporaries by using bigger words to explain the simplest of concepts.
If Gates were to fix his lifestyle, he could become one of the South's biggest stars. His music shows that when he puts his focus in, he can create timeless records. "Two Phones," has become something of a hustler's psalm, with it's hummable melodies and ethereal presence. "John Gotti" entrenches itself within modern trap conventions and warps them ever-so-slightly to be maneuvered by Gates' more-than-capable vocal talents. With so many of Hip-Hop's emerging stars coming from Southern states, the fact that he remained relevant for as long as he did show that he garnered interest from fans in ways that others only dreamed of.
In Gates' own appearances on The Breakfast Club, he often became a victim of speaking it, not showing it. DJ Envy opens up the interview with a compliment for Gates, saying that he was surprised by his intelligence. Gates further talked about the negative stereotypes associated with himself. "When I impute the knowledge and wisdom that I impute, when you hear my conversation, an individual has no choice but to be taken aback," he says with a smug grin, clearly believing that he's impressed everyone in the room. He later refers to the fact that he's a two-time felon and that he has to move as carefully as possible.
The second interview took place in 2016, and an even more confident Gates sat down to discuss his life at the moment; at this time, the case that would get him locked up for 180 days had recently been pressed against him. When Charlamagne asks him about whether he thinks he was wrong for kicking a woman whilst performing on stage, Gates dances around the question in the most Gates-way possible. "I was wrong for myself to be tricked to get myself in that position," he says with gusto, neither confirming or denying his belief. Later, clarifying to Charlamagne, he avoids the question even further. "If you want me to admit to making a mistake Big Brudda, the mistake is — I'm not sorry for anything." Wait, what?
It looks like he's pretty much just full of himself. But this stint should have shocked him back into regular operation; his career has been on hold and his fans have been hungry. He's away from his wife, son, and daughter. He nearly tasted freedom back in March, only for it to be cruelly snatched away from him. If there's anything on his mind, besides music, and his own appearance on social media, it should be that he never wants to go back.
While there hasn't been the same frequent clamor for his release from prison like Gucci Mane or Lil Boosie before him, there's still some semblance of interest in his character shown by the tremendous number of blogs reporting his police. His music may have died down without his outrageous antics in the picture, but this should give him hope, not depression. He now knows what people looked for from him; chaos, anarchy, and outrageous antics.
Now that he's out, if he channels all of his excess energy into his music and away from vices that'll make him look stupid, land him in prison, or both, he'll emerge from prison a phoenix from the ashes.