Lil Wayne's 'Dedication 6' Set To Drop on Christmas Day
Posted on December 6th, 2017
by Staff Editor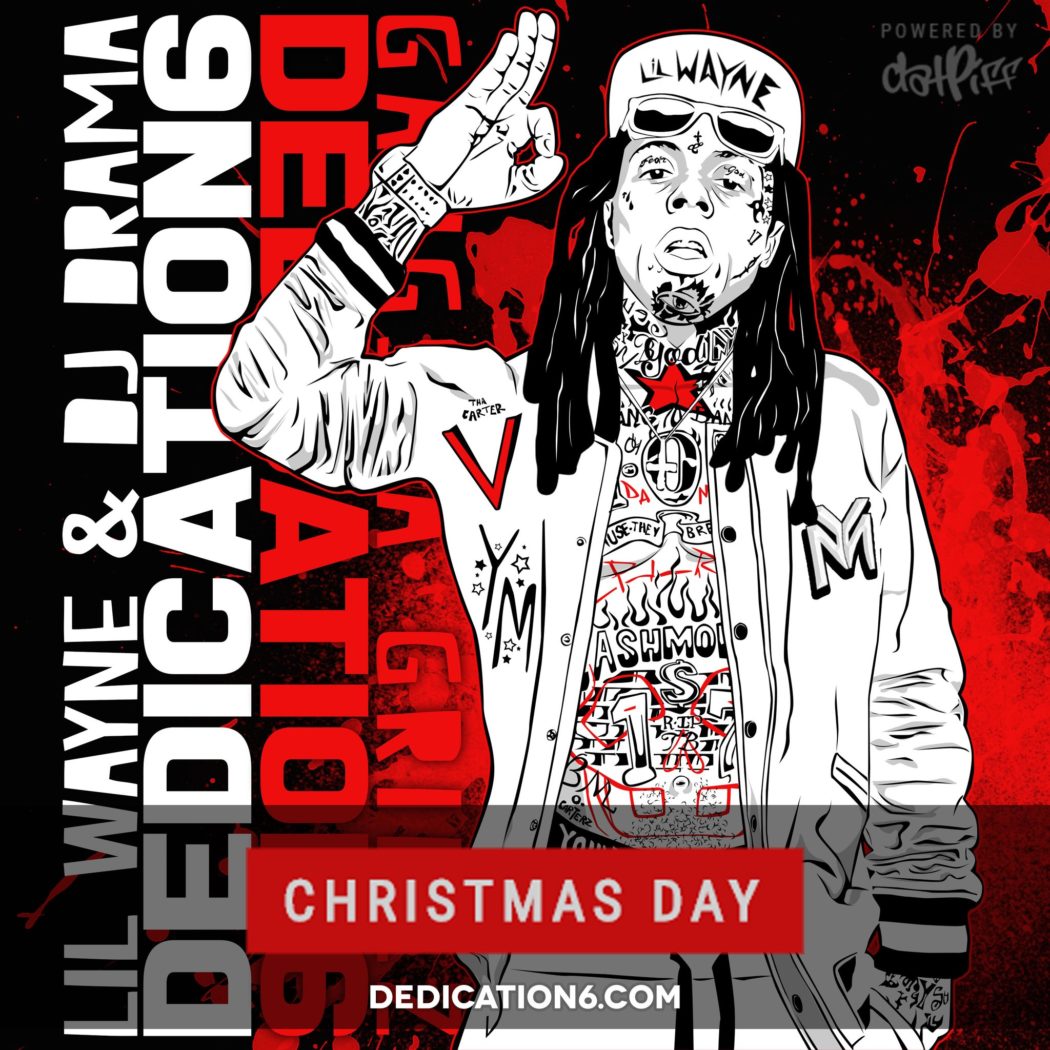 Rejoice Weezy fans – the long-awaited Dedication 6 mixtape drops on Christmas Day!
It's been four long years since we got the latest Dedication installment and since then, Wayne's career has seen a ton of ups and downs. But, that'll all be a distant memory come Christmas when Dedication 6 is officially on our speakers.
Like the others, Wayne will link back up with DJ Drama to give fans the true essence of the Dedication series. No word on track list or features yet, but I'm sure that's coming soon.
Y'all ready for D6?!
#D6 Yall ready…… @LilTunechi @DJDRAMA https://t.co/UAYDszBIlv pic.twitter.com/jQqC2zFfsI

— DatPiff (@DatPiff) December 6, 2017