Posted on November 13th, 2017
by Lupe LLerenas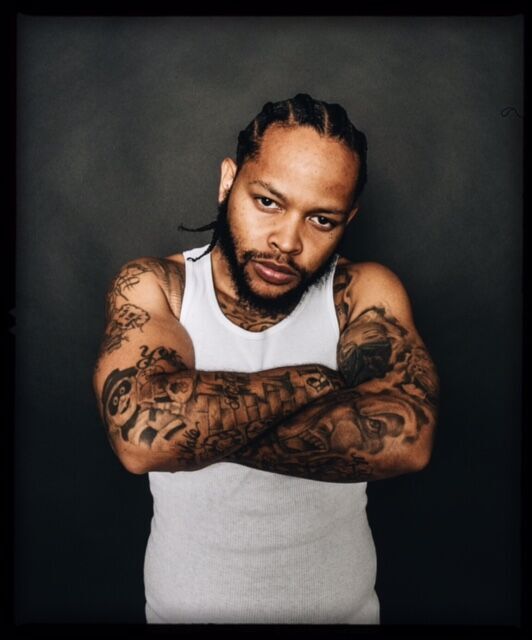 When writing music, how's your creative process like?
TeeCee4800: Smoking a lot of weed (laughs). Finding the right beat, and working with it to make sure it's right. I usually always think about the first 2 bars and go into it. I rap everything bar to bar, think of something and connect with it.
Are you the type of artist that goes into the studio gets its done and onto the next, or do you have a certain flow and take your time?
TeeCee4800: I definitely go into the studio and take my time but I can also be a faster than a lot of other people. I typically do 2 half songs a day. It'd be a verse and a hook and then again another hook and the verse and get it done.
Now you recently dropped your new project Realness Over Millions 2, if you could pick one song off the project to win over a new fan which one would it be and why?
TeeCee4800: First of all, Realness Over Millions 2 is out now everywhere (laughs), and the song I would choose to win over a new fan would definitely be "Caccwood Shawty" featuring Marley Blu.
You've been in the music scene for a cool minute, what key lessons would you say you've learned in your career?
TeeCee4800: Don't depend on anyone, that includes friends and family. Don't expect anything because at the end of the day, you have to work hard yourself and everything you do speaks for itself. Don't complain, just get the work done.
Within the next 5 years, what do you hope to have accomplished with your career?
TeeCee4800: Just taking it to the next level. Each year, keep raising the bar and the next 5 years, I'll continue to be on top.
What are some of your goals you have for yourself for the last quarter of 2017/early 2018?
TeeCee4800: There could be callabs in the upcoming months but definitely for my next project, I want to do it solo. I've never done a project without features so that's definitely something new I want to try.