Ski Mask The Slump God Drops New Track 'With Vengeance' feat. Offset
Posted on October 10th, 2017
by Ashley Vance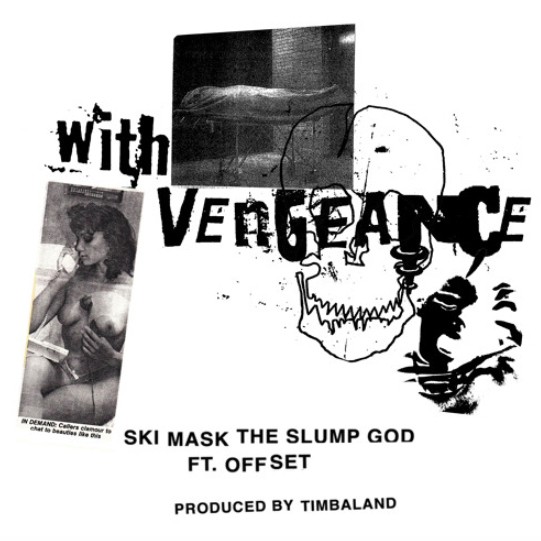 According to reports from XXL, Ski Mask The Slump God was spotted in the studio with Offset and Famous Dex sometime last week. Day's later, we now have a brand new, Timbaland-produced track from Ski and Offset.
The song, appropriately title 'With Vengeance,' is a rapid fire of witty rhymes between the two rappers. During his time in the limelight, Ski has made his love for Timbaland's production known, often mentioning that working with the legend has been a goal of his since he was a kid.
As he and Offset go tit-for-tat over the bouncy beat, try to keep up with all of their punny punchlines. Hopefully, this is one of many impressive tracks to appear on Ski's upcoming mixtape, rumored to drop sometime in October.
Listen to the new track below.