Jay-Z Pays Homage To Chester Bennington During Headlining Set At V Festival
Posted on August 21st, 2017
by Staff Editor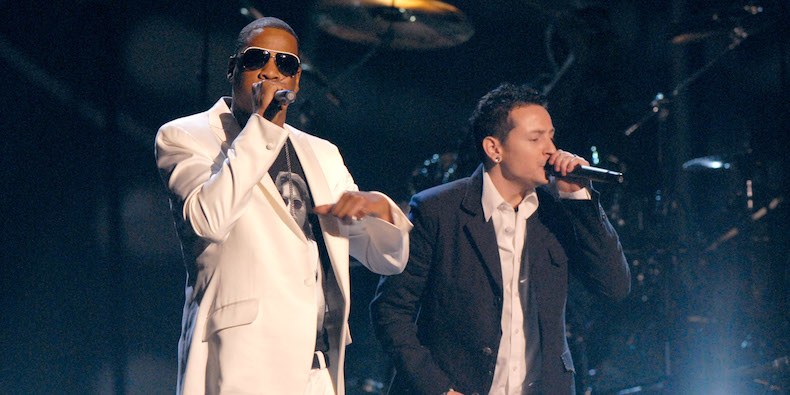 Jay-Z started his 2017 festival run this weekend at V Festival in the U.K. In addition to performing his brand new album 4:44 for the first time, Hov also took a moment at the end of his set to pay homage to the late great Chester Bennington of Linkin Park.
To honor him the best way possible, Hov performed the classic "Numb/Encore" collab that him and LP did years ago. A moment, it certainly was.
Jay's next festival stop is in a couple weeks when he takes over Made In America. After that he's got the Meadows Festival alongside Red Hot Chili Peppers.
RIP Chester Bennington!