Lupita N'yongo Delivers Powerful Performance in Jay-Z's New Video For 'MaNyFacedGod'
Posted on August 12th, 2017
by Lupe LLerenas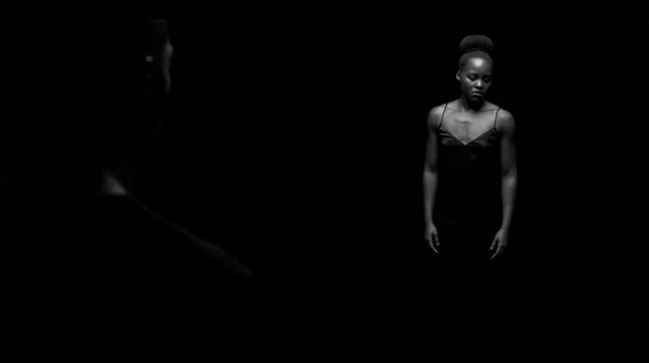 Last week, Jay-Z remade the classic sitcom Friends with an all black cast that included Lil Rel Howery, Lakeith Stanfield, Issa Rae, and Tessa Thompson for his "Moonlight" video.
Today, the 4:44 rapper has tapped Lupita Nyong'o to star in his video for the James Blake-featuring "MaNyfaCedGod".
The clip finds the Oscar-winning actress reminiscing about her past, reliving those emotional moments through interpretive dance moves. By the end, the flood of memories causes her to break down into tears. Nyong'o then closes out the video with: "Be grateful for whatever comes. Each has been sent from a guide from beyond."
Check out Jay-Z's new video for "MaNyfaCedGod" below.