Currensy Announces 'Pilot Talk Trilogy' Tour
Posted on August 12th, 2017
by Lupe LLerenas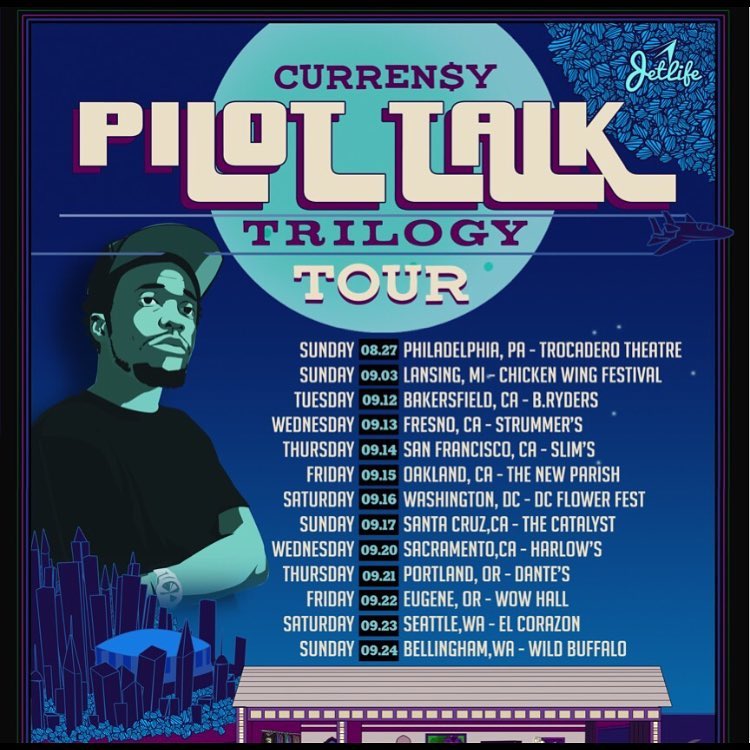 Jet Life's front man Curren$y has been hustling hard on his upcoming Smokey Robinson 2 mixtape, which is set to drop soon.
Yesterday (August 11th), Spitta took to his Instagram account to announce his "Pilot Talk Trilogy" tour. Kicking things off on August 27th, the tour will hit up cities like Philly, Oakland, and Washington D.C before wrapping things up on September 24th.
Check out all the dates below and let us know if you'll be catching Curren$y on tour later this month.