Civil Interview: Rotimi Talks Balancing Singing and Acting, Going on Tour and More
Posted on August 11th, 2017
by Shawn Grant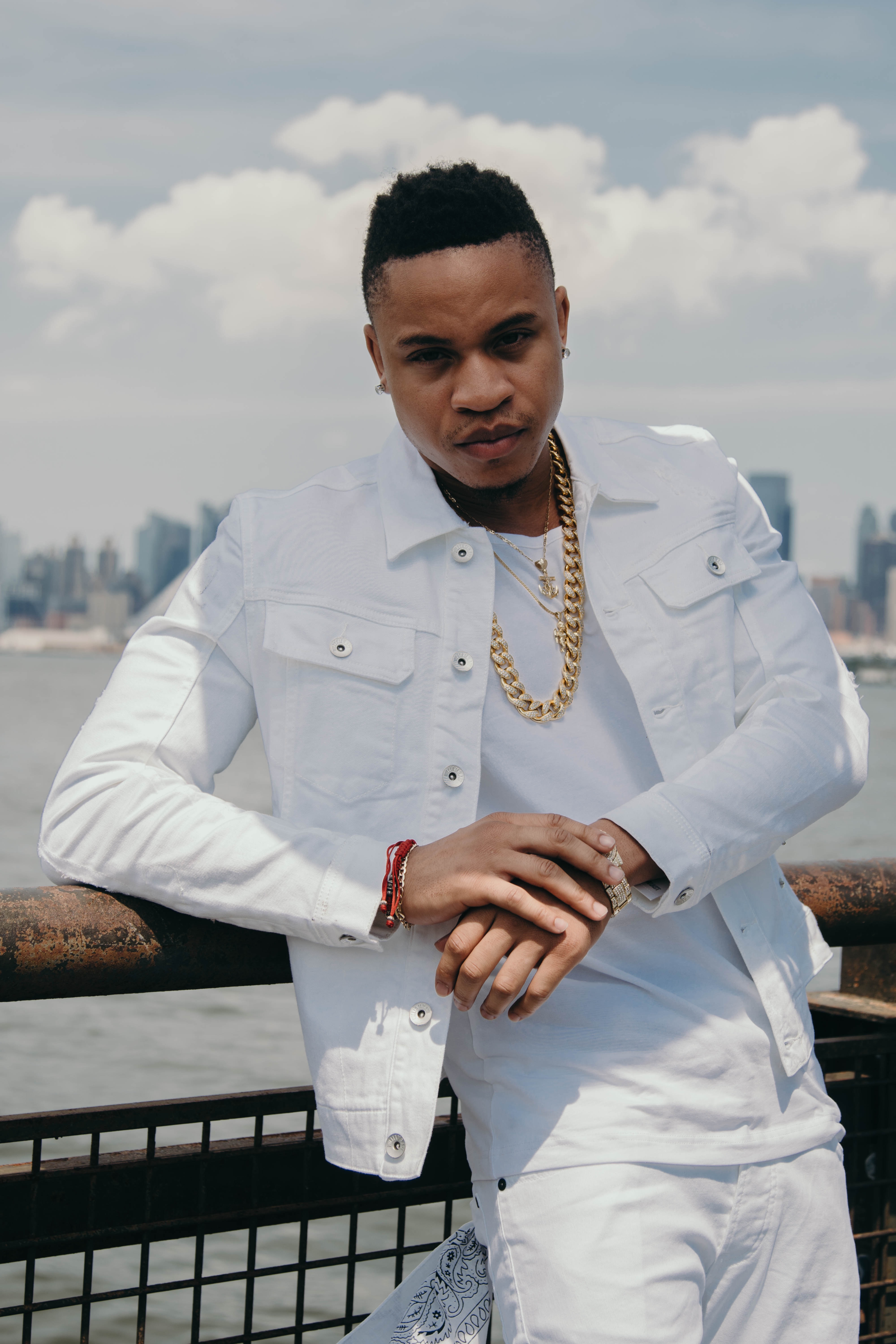 Your recent single "Nobody," it has a sexy vibe but hits like a banger. How did it come about?
Rotimi: I was actually working on the project in Atlanta with a couple producers and some writers. We wanted to give a different vibe on a topic people don't really talk about. T.I. came to the studio by chance and I played my project for him and he loved it. He did his verse on it and I brought it to 50 when I came back to New York and he wanted to jump on it too. It was a natural vibe to the record.
When writing like "Nobody" do you drop in personal stories?
Rotimi: Being in this industry it's a lot I've dealt with or a friend of mine so I aim to make it real personal to me for sure.
Your new EP, what can a new listener expect from it?
Rotimi: It gives a perspective of how I am as an artist now and what I have seen in this industry. It's dealing with relationships, fun times and hard times. Everything that is a natural progression in a new celebrity. I wanted to show people that I really do sing and that this is what I do. I wanted to take my time with it and not rush it. I have Kranium on the project, I got Afrobeatz, some real R&B jams, some rider music. It's a good show of what I do and the versatility.
You got to host at the BET Experience and be apart of the festivities surrounding that. What did that experience do for you?
Rotimi: It matured me, helped me grow up. I never did a live hosting before so for me to go up there and kind of wing it and react to things that may not go as planned and be a professional through everything was a good time. I appreciate BET giving me that opportunity because it was a lot of face time. Playing in the celebrity game and meeting new friends of mine. They could have chosen anyone else.
You're on the Don't Matter Tour with August Alsina, I know you did some solo dates and also a set of shows with Wale. Is this your first nationwide tour?
Rotimi: Yeah, this is my first nationwide tour.
What was your process for getting prepared for it?
Rotimi: Getting my body right and being mentally prepared for it. I want to give my fans the best show possible and to show what I really do. My project is out at the same time, the show is on, everything is coming together at the same time.
Is there a certain city you are excited to come through?
Rotimi: Every city. Every one of them. I'm excited to see how different places react to different things so they entire tour.
Did you have a pre-existing relationship with August prior to the tour?
Rotimi: Actually, I didn't. We met for the first time at the BET Awards red carpet and we chopped it up and we were both excited about it.
The EP is out on G-Unit, you have a lot of projects working with 50, how is the creative process between you two?
Rotimi: So far it's just I do it and he hears it. If he loves it he wants to get on it. He's giving me a lot of my independence and letting me do me. I have a record coming out with Kranium called "Want More" and he wants to support it. When it comes out he just wants to be a big brother and press the buttons behind the scenes.
A lot of people gain first exposure to you as Dre on Power, do you find it hard to balance being the street, hungry guy on tv with being a singer?
Rotimi: Nah, I separate myself. When I do what I do and they see it, people are like yeah I see it. If I didn't really do this and it was a gimmick then I would feel that way. But the music I have, the way I perform, people understand right away.
If you had to pick a similarity between you as a singer and your tv character, what would it be?
Rotimi: The drive to want to be the best. Dre wants to be the best, I want to be the best. He wants to be king of the hill, I want to be king of the hill. That's the immediate comparison.
Which is more challenging between singing and acting?
Rotimi: They are both challenging in different ways. With music, you have to connect with the people and make them feel what you're saying, with acting you have to be believable. It's kind of the same thing, with those two you really have to put your heart and emotion into it.
What else can we expect from Dre on Power that we haven't got already?
Rotimi: He's trying to be the king of the hill. It's the rise of Dre this season. You start seeing is he a baby ghost or a baby Kanan or is he his own man. You get that look of what he decides to do.