Premiere: Young Money Yawn Enlists Juicy J, Young Dolph, Lil Bibby & More For 'Street Gospel 3' Mixtape
Posted on July 31st, 2017
by Staff Editor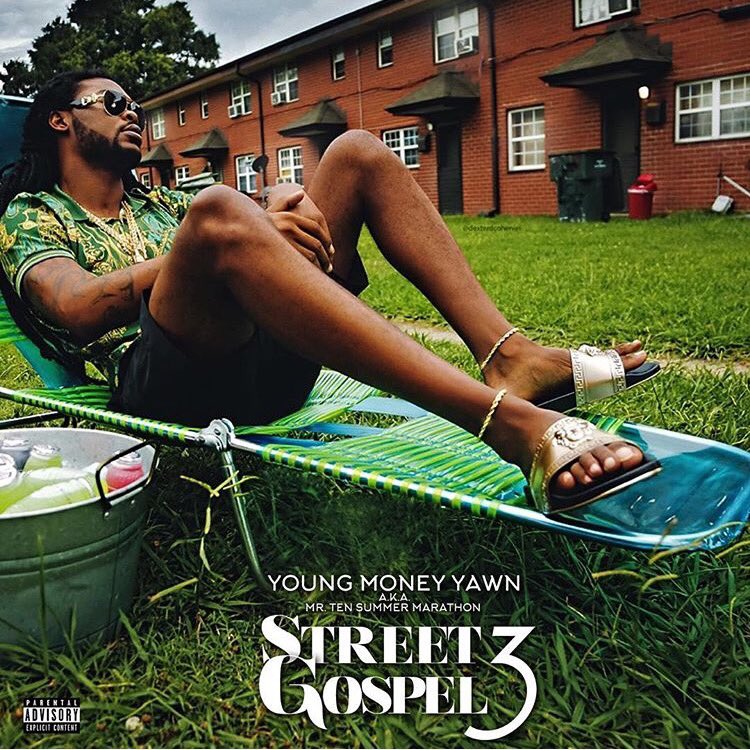 The moment has finally arrived – Pusha T's protege and Virginia staple Young Money Yawn officially releases his highly anticipated mixtape Street Gospel 3 in its entirety! KarenCivil.com has provided you with the exclusive premiere.
The 3rd installment of his well-respected mixtape series includes a slew of features from some household names including: Juicy J, Young Dolph, Lil Bibby, Shy Glizzy, Troy Ave, Lyquin, Kidd Kidd, Mike x Angel, Young Crazy, Alondo Jackson and more, with production assistance from Chuck Nyce, SAP, Zeek VIPS, Joe Skeet and more.
Yawn has already released a few videos from the project, including the lead single "Bakersman" feat. Lil Bibby, as well as Forced My Hand. Fans can expect the video for "Momma Don't Cry" feat. Alondo Jackson to drop in the very near future.
Filled with storytelling, brash lyricism and a strong dose of reality, Yawn didn't hold back one bit for this new mixtape. We learn about the trials and tribulations Yawn faced growing up, but more importantly we get the insight of how he turned those trials and tribulations into triumph.
It's been two years since we got the last installment of the Street Gospel series — part 2 was hosted by DJ Drama and catapulted Yawn to the mainstream. If you were a fan of SG2, there's no question you'll appreciate Street Gospel 3.
Without further adieu, stream Street Gospel 3 in its entirety below!