French Montana & Uganda's Triplets Ghetto Kids Cover Vibe Magazine
Posted on July 14th, 2017
by Lupe LLerenas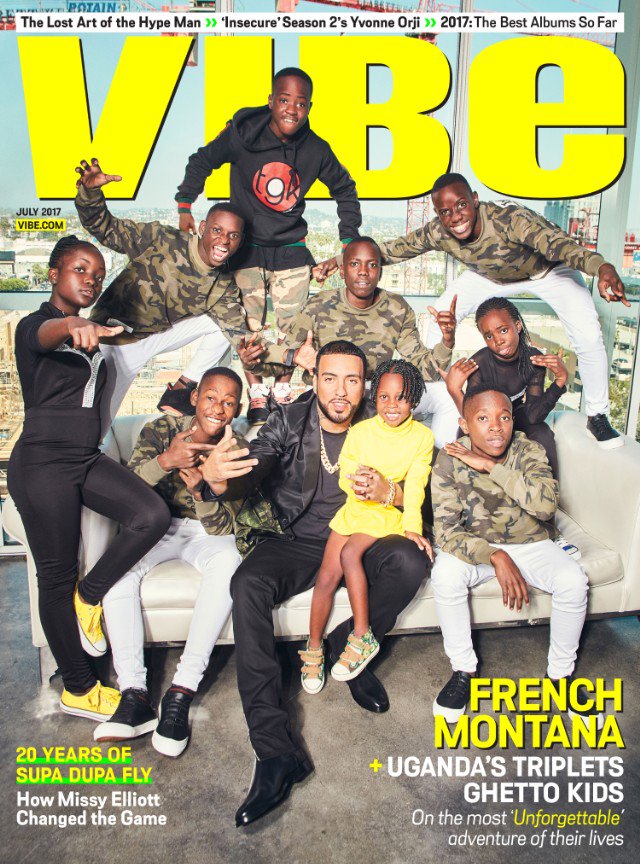 French Montana is currently riding the wave of his successful single "Unforgettable" and his newly release album, Jungle Rules.
Today, the South Bronx-raised rapper and producer graces the latest cover of Vibe Magazine with none other than the Uganda's triplets ghetto kids. In the recent issue, French talks about traveling to Uganda, learning from the culture, and the most important rule of the jungle.
"I feel like there's a lot of gaps happening in the world and I'm trying to build bridges as far as going somewhere where there's real talent and showcasing it to the world on my platform," says French. Check out French Montana and the Uganda's Triplets Ghetto Kids' Vibe cover below.
Unforgettable: @FrencHMonTanA talks travels to Uganda, @ghettokids_tfug and the most important rule of the jungle https://t.co/GjUDZsHDCN pic.twitter.com/7p4oLKDAWd

— Vibe Magazine (@VibeMagazine) July 14, 2017