Watch Playboi Carti, XXXTentacion, Ugly God & Madeintyo's 2017 XXL Freshman Cypher
Posted on July 13th, 2017
by Travis G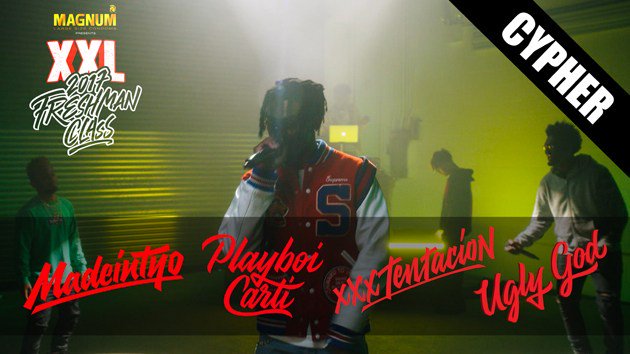 The bars, the wit, and the wordplay continues. Being the deliverers of this are some of the individuals that were tapped for XXL's 2017 Freshman class. Up next, Playboi Carti, XXXTentacion, Ugly God, and Madeintyo step up to the plate and bring just what they have for the XXL's cypher, backed by Sonny Digital.
Continuing to do it for the new school, the cypher is kicked off by the talents of Playboi Carti and rounded out by XXXTentacion, who pulls a move that was rather unexpected after following Madeintyo's precision and Ugly God's playful delivery.
More examples of what the new school is exactly made of, watch how they all measure up among one another, below.