New Music: Zoey Dollaz Feat. Junior Reid – 'Bad Tings (Remix)'
Posted on July 13th, 2017
by Shawn Grant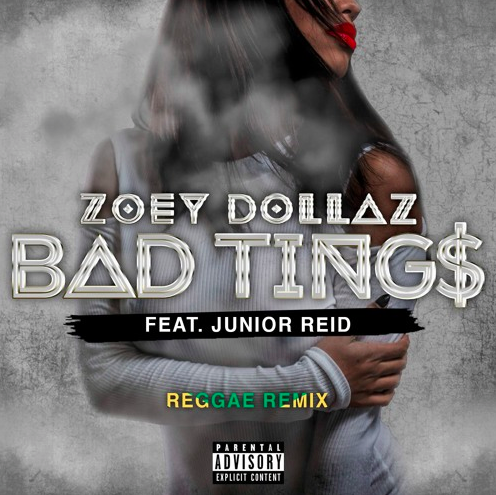 Zoey Dollaz doubles down on the Caribbean flavor by tag teaming with the legendary Junior Reid for the remix of "Bad Tings." The original was already a hit, but the infusion of the reggae legend brings a new set of legs for the song to be a summer smash.
"It was amazing working with Junior Reid on this "Bad Tings" remix. This guy is a legend. I've always been a fan of his and saw how his collaborations with other hip hop artists in the past went so well," Zoey shared. "So when the opportunity came to work with him, it was a no brainer. As you can hear from what he did with this version of Bad Tings, it's another classic Junior Reid collaboration."
Check out the new collaboration below and slide it into your summer playlist rotation.