From The Old School To The New School, Summer Jam 2017 Was A Success
Posted on June 12th, 2017
by Staff Editor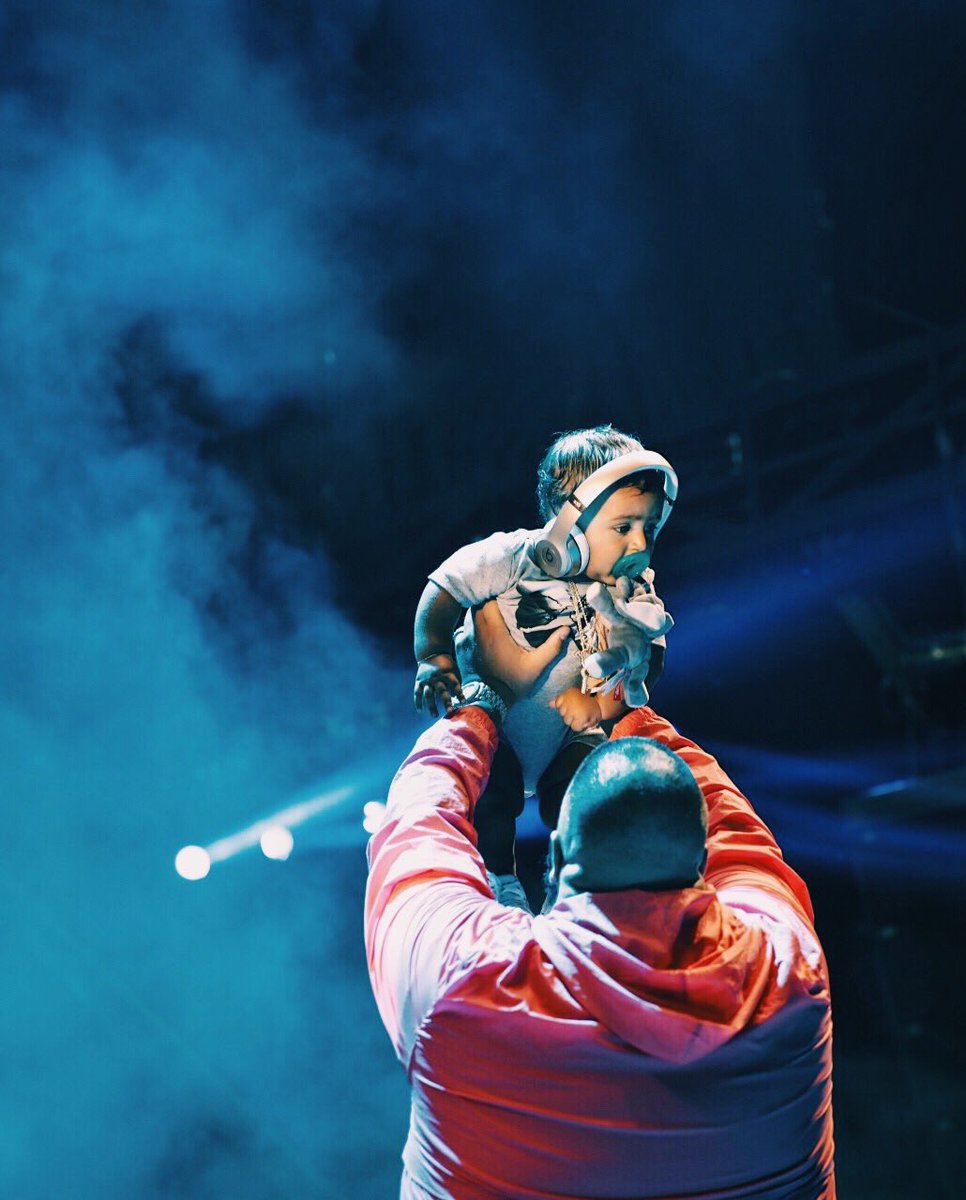 Yesterday (6/11) was a national holiday in the hip-hop community: Summer Jam day.
Year in and year out, since the early 90s, New York and New Jersey has provided one of the industry's best festivals with Summer Jam and the 2017 show was no different. Last year's weather debacle put a damper on the annual event, which made the excitement for this year even higher.
It all started on the Festival Stage, set in the parking lot of MetLife stadium, where thousands of excited hip-hop heads showed up early to catch some great sets. Holding plenty of star power of their own, the Festival Stage saw performances from PHresher, Casanova, D.R.A.M., Dave East, A Boogie With The Hoodie, Don Q, Lil Yachty and Young M.A.
Whether it was Casanova's "Don't Run," A Boogie's "Drowning" or Young M.A's classic "OOOUUU" track, these soon-to-be Stadium Stage performers provided energy, passion and excitement, which is the ultimate recipe for a successful Summer Jam set.
The sun was beaming and the drinks were flowing as the Festival Stage began to wrap up; at that point, we realized we were just moments away from seeing a 20-year anniversary Biggie tribute, a Funk Flex and Friends set and the highly anticipated ASAHD Khaled appearance, featuring his father, DJ Khaled.
Once the gates to MetLife finally opened, a sea of music fanatics flooded the stadium and got in formation. Starting the show off on the right foot, Mr. Rambunctious, Desiigner, took the stage and had the crowd in his palm performing "Timmy Turner," "Panda" and more. We also saw an early performance from the classic man, Jidenna.
Gdddddrrrrrrrraaahhhhhh #SummerJam pic.twitter.com/AS0GUGYLVT

— Jay Holz (@JayHolz410) June 11, 2017
Despite having a rather early set, the New York young boy Joey Bada$$ had MetLife's full attention and delivered a memorable set. Running through hits from his latest album All-Amerikkkan Bada$$, it's incredible to see the progression in Joey's career since his debut project 1999 dropped 5 years ago (on this exact date, at that). Oh yeah, he brought out the legendary duo Mobb Deep too. Nostaliga x 1,000.
Following Joey, the Dancehall world overthrew Summer Jam and we couldn't have been more excited. First up was Jamaica's own Konshens who tore the stage down with soothing vibes. Right after him, the Diamond-selling Charly Black took the throne and performed his smash hit "Party Animal."
But the moment that had the crowd going crazy was when they brought out special guest Shaggy to perform his legendary hit "It Wasn't Me." Let's just say the nostalgia in the building went through the roof.
Mother fucking Shaggy out here 😭😭 pic.twitter.com/IQuXQjY0sB

— Jay Holz (@JayHolz410) June 11, 2017
Next up was Tory Lanez, who channeled some of the previous Dancehall vibes for his set as he performed "Luv", his "Controlla" remix and more. There's always a moment during Summer Jam where the crowd's energy dwindles a bit, briefly, and unfortunately that happened during Tory's set. But that didn't stop the Toronto hitmaker from putting on a great show, which he deserves credit for. That Summer Jam stage is unforgiving…
As the night went on, the excitement got crazier. Fat Joe took the stage with all sorts of energy, bringing his catalogue of hits with him. He was joined by Remy Ma later in the set as well, who brought out some special guests including Young M.A and Cardi B. By the end of it, however, the legendary female emcees all made their way to the stage including: Queen Latifah, MC Lyte, Lil Kim, The Lady of Rage, Monie Love and more. It was quite a moment, to say the least.
French Montana's "and friends" set was highly anticipated before the day even got started as fans were wondering which of his comrades he'll be in attendance with. Before anyone hit the stage, French ran through some of his hits including "Don't Stop," which still rings off.
The first of French's special guests included A$AP Rocky, who performed "Lord Pretty Flacko Jodye Pt. 2". Soon after, Juelz Santana was brought on stage, but unfortunately that was it for the special guests. Timing/scheduling of the rest of the performers + MetLife's incredibly strict curfew is likely why that's all the "friends" we saw.
Mr. Heartthrob himself, Trey Songz, was next up and as expected, Summer Jam went crazy. Specifically the ladies. After running through many hits of his own, Trigga brought out fresh newcomer Tee Grizzley as well as Dave East.
The next "and Friends" set was the one and only Funk Flex. As expected, we were treated to an incredible set with some surprise special guests. We saw everyone from Casanova, who performed "Don't Run" to A Boogie with "Drowning", to Fetty Wap with "Come My Way," and more. Flex rarely disappoints at Summer Jam and this year was the exact same.
FUCK BOY DON'T RUN #SummerJam pic.twitter.com/hTMnNDz3TG

— Jay Holz (@JayHolz410) June 12, 2017
Drowning is a fucking smash #SummerJam pic.twitter.com/1Yw20mZ577

— Jay Holz (@JayHolz410) June 12, 2017
For the next set, the timing and scheduling conflicts certainly got in the way. Migos were slotted to come on next, followed by DJ Khaled and Friends. The ATLiens hit the stage and set MetLife on fire (not literally, but might as well have been) running through their current and past hits.
Then about half way through their set, the man the myth the legend, DJ Khaled, was introduced to the stage, which was a bit of a surprise. Because of the curfew, Khaled wasn't able to have a full set as planned, so instead, he came out during Migos' set and performed "All I Do Is Win," "I'm The One" and more.
However, the most important part of Khaled's set was when he brought out the man of the hour, the executive producer for his forthcoming GRATEFUL album, his son ASAHD Khaled. Met with an incredible fan reaction, it was truly an iconic moment from an iconic father-son duo.
Once Khaled left the stage, Migos wrapped up their set, which included a 2 Chainz appearance. While it would've been great to have two separate sets, Hot 97 made it work and kept everyone satisfied.
The co-headliner of the evening, Chris Brown, was next up and for 30 straight minutes gave us hit after hit. But that's not all that he did. His first of two special guests was the man with arguably the song of the summer, Playboi Carti, who performed his smash hit "Magnolia." After Carti left the stage, the one and only DMX entered the building and performed the "Ruff Ryders Anthem" for an incredibly excited crowd.
DMX #SummerJam pic.twitter.com/8TbLTrpALb

— Jay Holz (@JayHolz410) June 12, 2017
Last but most certainly not least was the moment we were all waiting for, the 20-year anniversary tribute to the legendary Biggie Smalls. Led by DJ Mister Cee and Faith Evans, the moment was unforgettable to say the least as we honored the Notorious B.I.G. Other special guests for the tribute included: Doug E. Fresh, The LOX, Lil' Kim, Junior M.A.F.I.A., Krazy Bone, 112 and more.
All in all, Summer Jam 2017 was a surefire success. We saw the rise of the new school talent, we saw the classic and timeless records from the old school and more importantly, there were no fights, no riots and no other BS that usually happens at festivals. Well done, Hot 97. Well done.
For those who missed out, check out a recap video below.