Chance The Rapper Hops On The Remix Of Francis and The Lights' 'May I Have This Dance'
Posted on May 18th, 2017
by Travis G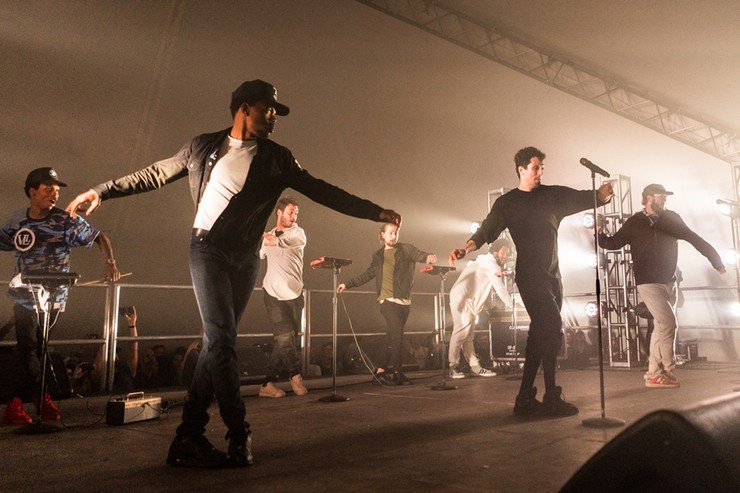 Chance The Rapper is making some musical moves that some might not expect. Having a monumental year last year and carrying that great energy well into 2017, Chance is obviously living the dream.
Being just like us, Coloring Book isn't the only thing that the rapper is listening to these days. Just last year, Francis and The Lights released their debut album, Farewell, Starlite!, which is home to a wide variety of sounds. With Chance The Rapper previously citing that his favorite record on the LP was "May I Have This Dance," things have come full circle as the rapper has hopped on the remix to the song. With the collective not being strangers to collaborating with rappers, as they've previously worked with the likes of Kanye West, Chance The Rapper delivers a job well done as he provides a bridge that perfectly meshes both of their worlds.
Officially available at 11 PM EST in the U.S., international listeners can get their fix, now. Take a listen to the "May I Have This Dance" remix, below.