Jhene Aiko Gets Glamorous for 'Galore' Cover
Posted on May 17th, 2017
by Breanna Chi'anne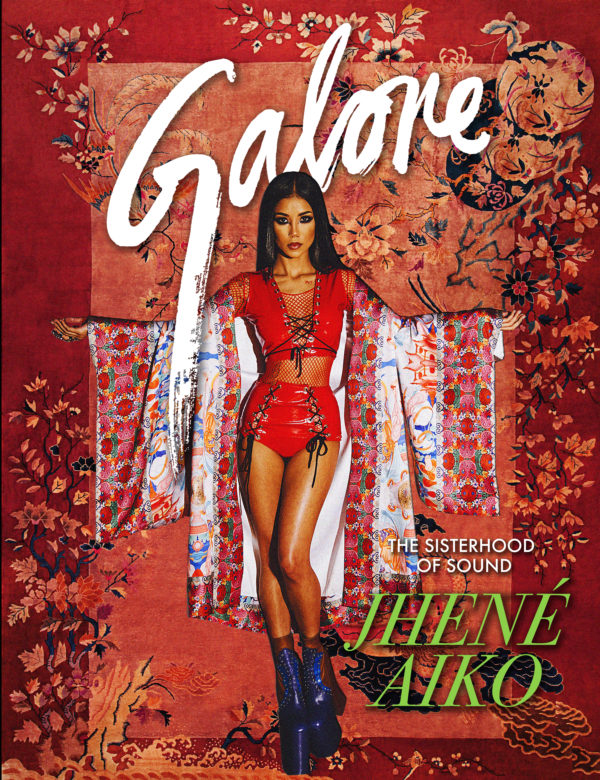 Galore got Jhene Aiko to grace the cover of the latest issue.
The limited print edition of the publication fashioned their images to show pride in being represented by such a "multi-cultured" figured. (Something they can thank the creative eyes of Prince and Jacob for.)
The singer, or who Galore referred to as "the industry's secret weapon," chatted with magazine about the upcoming projects she has in the works that she's very excited to share with fans.  Jhene explained that her expression through art is due to the influence of her family.
"I'm just really excited because it's been a few years of me compiling all these different things and taking the time to create something that I feel like is timeless."
The cultured beauty went further into detail about her mixed heritage of being both black and Asian.
"…I've had people make racial comments about black people to me not knowing that I am part black, I've had people make comments about being Asian to me, not realizing that I'm Asian – or even people not realizing I'm also European" she said. "It's something that I notice every day but I've gotten used to the fact that a lot of people still don't understand the concept of being mixed, you know? So I'm patient with them."
Catch up on the rest of the interview where Jhene talks about being comfortable with her sexuality and staying low-key  here. Also, make sure to enjoy the STUNNING flicks Jhene took for Galore below!