Here's The Ultimate Music Festival Survival Guide
Posted on April 28th, 2017
by Pennie Anassi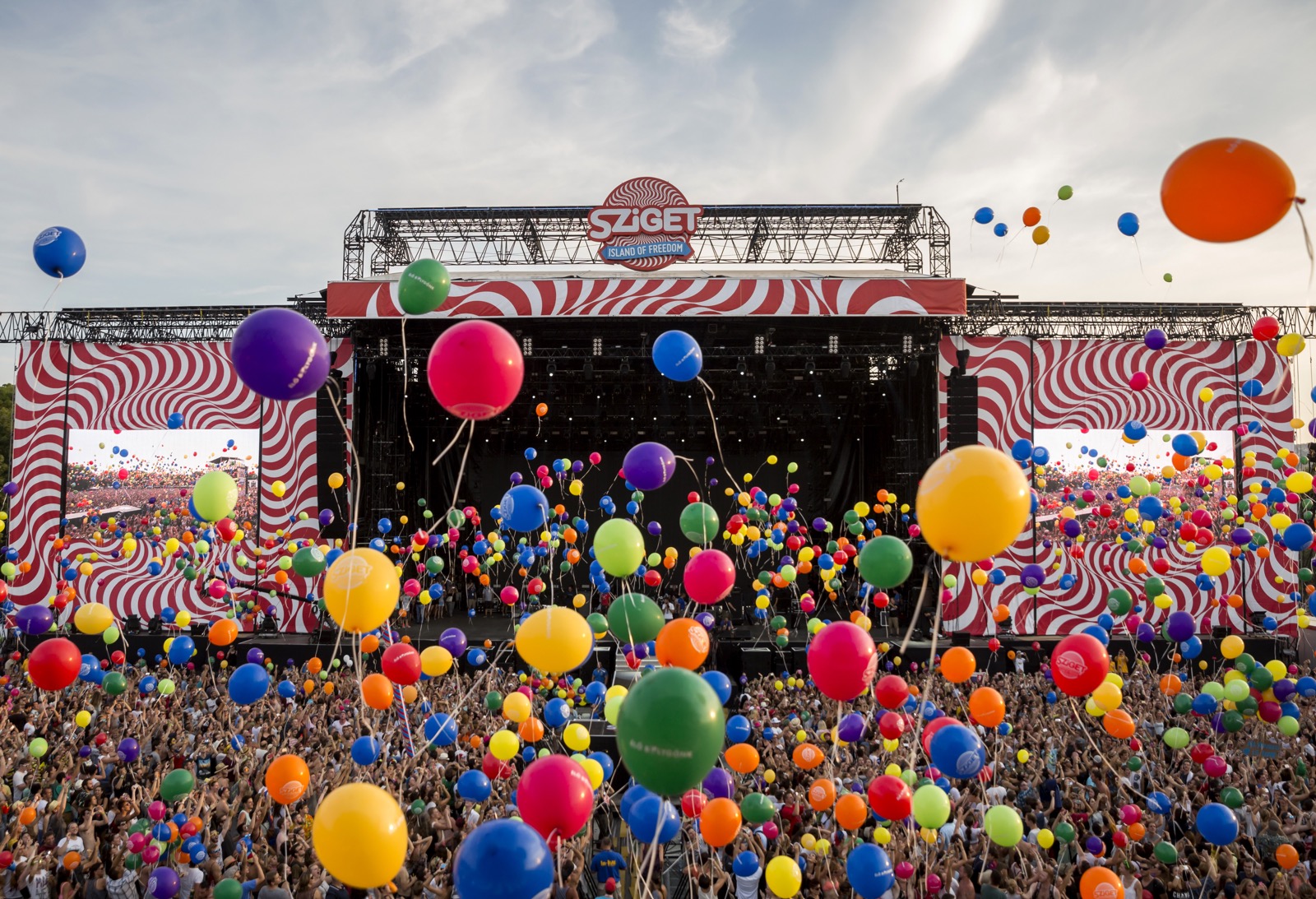 It's our favorite season of the year, and we're not talking Spring or Summer. We're talking Music Festival Season! A time where we get to forget about all of our responsibilities and spend a couple of days basking in the sun, enjoying our favorite artists, getting introduced to new artists, and for the ones who like to indulge it's an excuse to get as turned up as possible without being judged.
Music festivals for the music lover are the next best thing to sliced bread (corny, we know). We hope you are ready and have your tickets purchased to 2017's best music festivals. If you are unsure of which festival to attend, we've got you covered with our special lists of the Top 20 Music Festivals To Attend This Year.
Now, that your tickets are purchased and preparation mode has been activated, we want to give you a rundown on the best way to survive music festivals season. We've had a bit of experience with this, so let us help you out.
Read through some surefire tips to make your festival experience top notch. – Pennie Anassi
Dress Appropriately
(Showing up to the function like…)
Ladies and gentlemen, this is not the club. Most music festivals are held during the summer and most stages are set outside so that means it's about to be hot as all hell! This is the perfect time to show off your cozy boy and cozy girl swag!
Yea…That means no heels sis, unless you want to be sinking into the grass and mud on the field or suffering at the end of the night because your feet hurt. We recommend comfy shoes like a pair of your favorite dope sneakers, combat boots, and things of that nature. Sunglasses are also a win for music festivals, considering the fact that you're out in the sun all day and you might be slightly faded. Covering up your eyes with some stylish specs will set your outfit on fire and keep you looking on point all day!
Lastly, don't forget to express yourself through your wardrobe when attending music festivals. Wear whatever makes you feel the most comfortable while showing off your personal style. Don't be that girl who is wearing the flowery headband at Coachella because everyone else is, do you boo boo! Photographers from different publications love to capture unique street styles from festival goers, so who knows you might be featured on one of their websites!
Don't Be Afraid To Leave The Pack
(HAHA the dramatics)
We usually attend music festivals with a large group of our besties or travel buddies! That's all good but you need to learn when and how to leave the pack so that you don't miss out on any performances or even the chance to meet or network with new people. First things first never go to music festivals with indecisive and complacent people. Always go with people who know what they want to do and who they want to see.
At music festivals like South By South West in Austin, Texas performances are happening at different venues throughout the 6th street throughout the day and night. The truth is you and all your friends may not be able to get into every event! If you are able to get into an event but your friend can't, it is perfectly fine!
LEAVE THEM!
You'll see them later and 9/10 they will leave and get into another show. The worst thing to do is lollygag around and miss out on seeing artists perform because you didn't want to leave the pack. If your friend feels a certain type of way about it, you need new friends because they are not understanding (LOL)! If friends are running late, being lazy, and you're about to miss a set. Guess what you should do?
LEAVE THEM!
You paid your hard earned money to purchase tickets and enjoy this festival. You're probably in the cutest outfit ever, don't let the group you are with damper your experience.
Finesse 
(Find your inner Joanne)
Yes, finnese. During music festivals, you must turn into what I like to call "Finessa Johnson". A Finessa Johnson knows how to make their way into every event. If there was an event happening at the white house Finessa Johnson would find her way in, front row and center. Find your way into every venue. Find your way to open bars. Maneuver through the crowd and act like your significant other is at the front holding your spot so that you can get the best view. Do what you got to do, to get what you want to get. Always remember that the worst thing someone could ever say is no! Try to have the best experience ever, and you will!
Pace Yourself aka Don't Get Too Faded & Stay Hydrated
(Chug your water like you chug your beer)
Drugs and alcohol are not foreign when it comes to music festivals. We find it that a lot of festival goers love to indulge in these vices to enhance their experience. We aren't here to judge, we all love to indulge in something! But we do want you guys to be safe and responsible when attending these mass music festivals. Too many times we have seen festival goers getting escorted out of the crowd on stretchers because of a bad drug trip or being overly intoxicated. Pace yourself, you have all weekend to get lit so try not to burn yourelf out.
Drink double the amount of water as your alcohol intake. Alcohol causes dehydration and the sun causes dehydration, put those two together and you're basically a dried up cactus!
DRINK YOUR WATER.
Come Prepared Like Someones' Mama
(#BADASSMOM, Kelly Rowland in her fanny pack that is probably filled with life at Coachella 2013)
Preparation is key, although you should have a spontaneous spirit when traveling and attending dope events like music festivals you always want to #STAYREADY. If you are a creative and are looking to network make sure you have business cards, merchandise, or any other promotional material to get yourself out there. You never know who are you are going to meet at these events but you've always got to work hard and play harder. Don't miss out on an awesome work opportunity.
Rarely do those portapotties have tissue paper to wipe your butt or water and soap for you to wash your hands. If you want to stay ready and so fresh and so clean clean, fill your fanny pack with the following goodies:
Gum
Deodorant
Dry Towel
Moist Wipes
Portable charger
An Empty water bottle (take a wild guess what that's for)
Toothpaste/Tooth Brush
Hair
Extra light change of clothes and socks
Snacks ( If you are allowed to bring food, they will throw all your snacks away and you will be salty)
Rillos
We hope these tips found you well and we wish you the best experience at your next music festival. Don't forget to check out our Top 20 Music Festival's To Attend This Year.
Happy Festival Season from the KC team!