Tyler, the Creator Remixes 'Bill Nye' Theme Song
Posted on April 18th, 2017
by Lupe LLerenas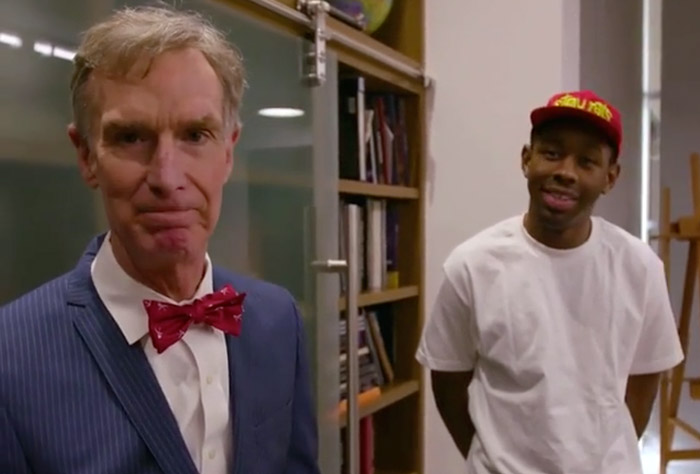 Science and the Creator have joined forces!
Bill Nye the Science Guy revealed on Twitter that Tyler, the Creator is behind the theme song of his new Netflix show, Bill Nye Saves the World.
The new theme song will be a fresh take on the original theme song from the classic 90s show, Bill Nye the Science Guy. In a video shared by Nye's new show, Tyler shares his love for the original version. "You take out the snare, it could be a house song," Tyler says.
Bill Nye Saves The World will air April 21th on Netflix.
Loved the original @BillNye The Science Guy theme song? Get ready for @TylerTheCreator's fresh new take for #BillNyeSavestheWorld. pic.twitter.com/cF2qZncPi5

— Bill Nye on Netflix (@BillNyeSaves) April 15, 2017