Civil Interview: Raekwon Talks 'The Wild,' Having Longevity in the Game & More
Posted on April 5th, 2017
by Shawn Grant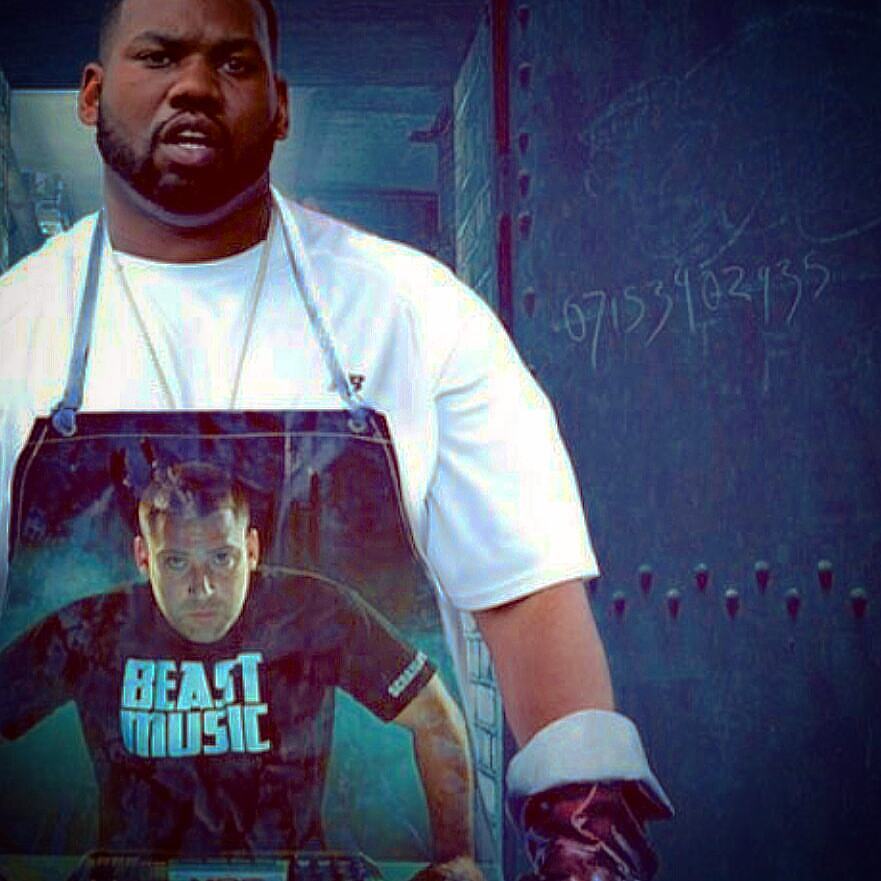 The title "The Wild" can be attributed to a lot of things: something in the world, music. What are some of the wildest things going on that you felt like your voice needed to touch on?
Raekwon: The way things are today it makes me think like we really living in the jungle. From politics to dealing with the business, it's showing me it's no rules for nothing anymore. When I look at it and the rules of this shit, it's so different. I just try to go in the booth and say this is what it is, this is what it comes to. Through the good, bad and ugly people still going to know how Raekwon gets down.
When you look at the album cover it basically lets you know that Rae's been doing it for so long you might as well call him a giant. But sometimes when I step back into the industry scene I look at a lot of people as characters, resembling what you see at the bottom of the cover. The women, the pussycats, they selling pussy. You got the rat with the gun at the bottom pointing at the mole, the rat is holding the gun, though. Niggas that's snitching on each other is wanting to be tough at the same time. The elephant, the crocodile with the fake smile. When he in your face he showing all 32 but you can't trust him. It's just imaginary shit that goes on in my mind that I feel is actually what's going on today. New York having an identity crisis. You see on the cover that New York looks all old and washed up. It's not that we old and washed up but we haven't been refurbishing our city the way we supposed to. This is still one of the greatest cities in the world but we just need to clean up and know who we are. I feel like that vision is blurry when it comes to knowing what New York did for hip-hop. Me coming in as the giant just walking, I see what's going on.
You introduced the album with the G-Eazy assisted "Purple Brick Road," how did you know that was the single to go with and how did the collaboration happen?
Raekwon: One day I was in the studio listening to the track. Justice League, I'm a really big fan of their production, and listening to the beat I felt it was more of an international type of record. A record that will deliver to the world and let them know where I was at today with all the shit I see around me. I wanted a feature, that could bring something that I felt could fit. G-Eazy had a record I liked and I used to hear it on the radio. I liked his voice, he got a nice flow and when I said his name my team lit up. They like he coming from the Bay Area and Rae you get a ton of love in the Bay that makes sense. I could hear his tone, his voice on it. I listen to niggas voices, it's one thing to hear what you saying but I like the tone of your voice, that's something that excites me too. That's just me being a good A&R of my own project. I felt he would be a great choice for that song. We sent the record, he sent it back and he killed it.

On the album I was drawn to "Marvin," the joint with Cee-Lo and now that you mention you A&R your project, I couldn't think of a voice that would be better. But you also got a joint with Lil Wayne, Andra Day, a variety of people, is that the same process for linking with all these artists?
Raekwon: Absolutely. It's all about does it make sense for the production and politically. Make sure that the politics of the record are being recognized on a great record. The greatest feeling of all is when you know the duet you about to do with someone gets the reaction that it touches the way it touched. It's all about great connections and really looking at your music from every angle. I don't get somebody because I can, it has to make sense to the vibe.
You mentioned your love for Justice League when you working on an album with heavy content like this one do you find it hard to find producers to match that sound?
Raekwon: Nah I don't find it hard. A lot of times I tell them like yo, I know you look at me as a hardcore emcee but I like music that fits the world. I have no limitation when it comes to expanding my mind. I always want to go somewhere where I feel like I'm being challenged, not just the regular underground sound. You only get better if you want things to grow. Not if you giving the same type of music every time.
You got some Wu-Tang dates coming. How does it feel to still hit the road and mob out with those guys?
Raekwon: That's my brothers right there. At the end of the day, it's a pleasure to just see them, talk some junk and even debate about some things. I'm always excited to get on the road and show we still brothers regardless of the ins and outs and things we go through as men. Going out and hanging with fans, I'm always down to entertain that when it make sense.