Travis Scott Ensures New Music With Quavo Is Coming
Posted on March 19th, 2017
by Breanna Chi'anne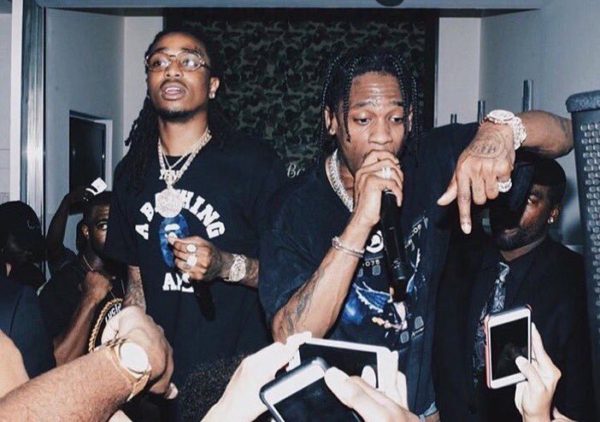 If you think back to 2016, there was word out about a joint album with Travis $cott and Quavo. Though it never saw daylight, Travis tweeted he's got something cooking.
The Migos member dropped hints on Travis' .Wav Radio saying, "Quavo album right after we get that Quavo and Travis album." Turns out their smash, "Pick Up The Phone" isn't the only music fans can expect from the duo. This is no surprise, though. The YRN artist presented the rodeo kingpin with a $60,000 all diamond chain, so they've definitely been developing a close relationship.
How do you guys feel about a Travis/Quavo collab album?
Dnt worry that huncho x cactus jack
Coming

— TRAVIS SCOTT (@trvisXX) March 19, 2017