Chuck Berry, Rock & Roll Legend, Passes Away at 90
Posted on March 19th, 2017
by Lupe LLerenas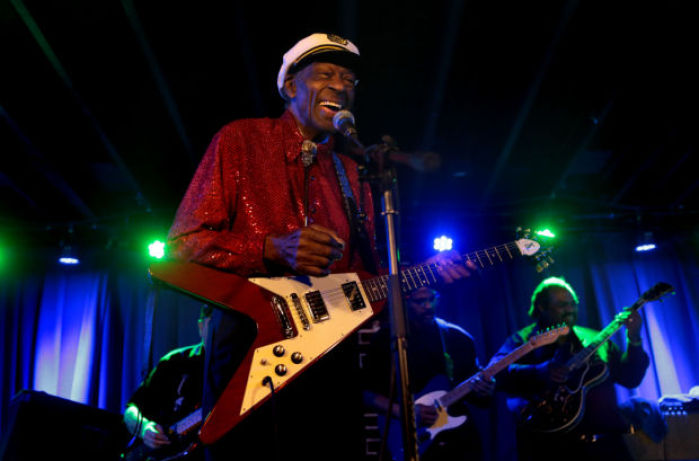 It's a sad day in the music world.
Chuck Berry, a music pioneer and the Father of Rock 'n' Roll, died Saturday (March 18th) at his home outside St. Louis, his Facebook page confirms.
A post on the St. Charles County police Facebook page said officers responded to a medical emergency at the residence around 12:40 p.m. on Saturday and found an unresponsive man inside.
"The St. Charles County Police Department sadly confirms the death of Charles Edward Anderson Berry Sr., better known as legendary musician Chuck Berry."
Rest in paradise Chuck Berry, he was 90-years-old.