New Video: Jay IDK feat. Fat Trel – 'A Boy's Innocence'
Posted on February 17th, 2017
by Staff Editor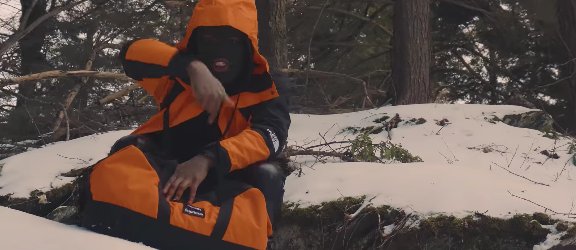 Jay IDK comes through this week with another brand new video from his critically acclaimed Empty Bank project. Choosing one of the standout cuts, Jay heads to the snowy forest for "A Boy's Innocence" featuring Fat Trel.
Unfortunately, Trel is currently locked up and wasn't able to be in the actual video, but thanks to the cinematic vibe that Jay and director Tyler B Studio created, you hardly noticed.
Jay is currently on the road as an opening act on Isaiah Rashad's "Lil Sunny Tour" alongside TDE's newest artist Lance Skiiwalker. Before the tour runs out, see dates and locations here and be sure to catch a show.
Enjoy IDK's new video "A Boy's Innocence" below, and grab Empty Bank here if you're still sleeping.