The Weeknd Parties With Drake, A$AP Rocky, YG, & More In 'Reminder' Music Video
Posted on February 16th, 2017
by Travis G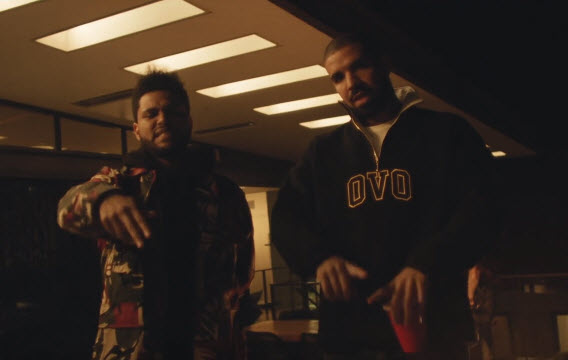 Another one! In an amazing lesson in promotion, The Weeknd is giving a master class on consistency. Fresh off an amazing performance at the Grammys, earlier in the week, The Weeknd's train is still in motion as his Starboy album continues to be among many people's favorite albums of the recent months.
Next up among the album cuts to receive a music video is none other than, "Reminder." A star-studded affair that features some of The Weeknd's celebrity pals, the biggest "surprise" arrives with an appearance from Drake, with the two enjoying each other's company and not missing a beat. With cameos from A$AP Rocky, YG, and French Montana, The Weeknd keeps on winning.
Just in case you forgot, here's your "Reminder," below.