#CivilTV Tour Diaries: Sevyn Talks Debut Album & Connecting With Her Fans During Baltimore Stop For 'Girl Disrupted' Tour
Posted on January 19th, 2017
by Travis G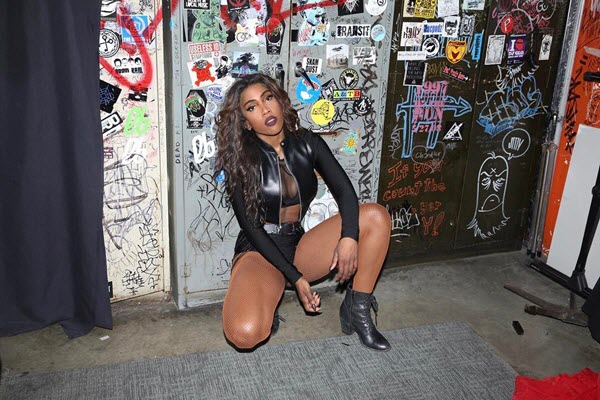 Being on the road for several weeks & not being in the comfort of your home, can you name some must-haves while you're on tour?
Sevyn Streeter: 5-hour Energy! Listen. 5-hour Energy saved my life a lot of days because these amazing fans and street team of mine will take the life out of you. They're my life savers. They don't play around. Also, waterproof makeup, because I'm dancing for my life. Honestly, I'm really not that complicated.
What is a typical day like for you when you don't have a show?
Sevyn Streeter: I had the pleasure of going to the Boys & Girls Club. That's what I like to do on my off days. I love going into the neighborhoods of whatever cities I'm in. Whether it's going to a recreation center or the Boy & Girls Club, I love doing that type of thing. I usually do radio, but I like to be with the people. I really enjoy that. I chill with the kids and talk about aspirations, dreams, and being focused.
When it comes down to having the perfect Sevyn show, what and/or who do you and your team look to for inspiration?
Sevyn Streeter: My inspiration comes from my fans, period. I sit down with my team and brainstorm, just to make sure that the show is ran smoothly and it's energetic throughout the entire show. We bounce ideas off each other. You know, what songs will get them the most lit? It's important for me to have dialogue with my fans. My team and I have conversations on the bus just about more ways to make the show more personal for my fans.