#CivilTV Tour Diaries: Sevyn Talks Debut Album & Connecting With Her Fans During Baltimore Stop For 'Girl Disrupted' Tour
Posted on January 19th, 2017
by Travis G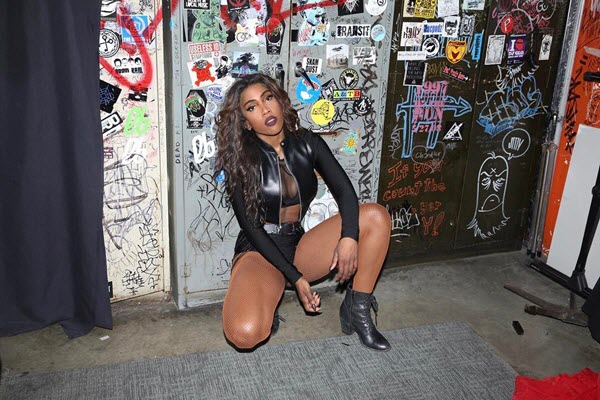 Possessing several years of experience and some hits under her belt, Sevyn Streeter is looking to take 2017 by the horns. Capturing the hearts and attention of fans all over the world with previous Call Me Crazy, But… and Shoulda Been There, Pt. 1 projects, it may be hard to believe that Sevyn is just getting around to releasing her debut album.
A voice that's full of passion, whether she's speaking in her naturally sweet tone or belting her records with her impressive range, Sevyn is waist deep in her moment and there's no looking back. Not caught up in the glitz and glamour, there's a genuine presence that's seen, heard, and felt around the singer.
Fresh off the stage and merely moments after about 30 fans had photo moments captured with the singer at Baltimore Soundstage, I had the pleasure of interviewing Ms. Streeter for the 2nd installment of our "Tour Diaries" series.
We discussed just about everything she has going on these days including her tour lifestyle, her highly anticipated Girl Disrupted debut album which is due out this Spring, and much more. To put it nicely, Sevyn is not the one to be slept on. – Travis G.
Click the following pages to see our full interview with Sevyn!