Beyonce Interviewed Solange For New Issue of 'Interview Magazine'
Posted on January 10th, 2017
by Staff Editor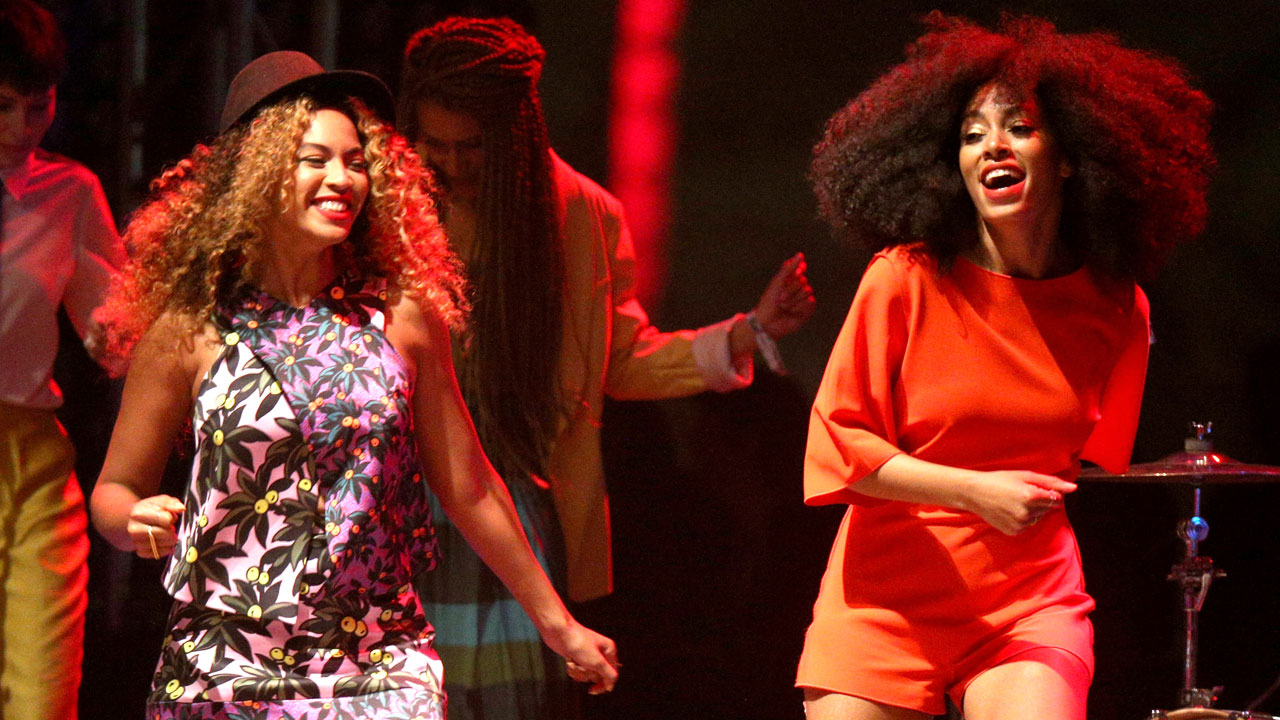 For the latest issue of Interview Magazine, the iconic Beyonce Knowels and Solange Knowels joined forces for what will be an amazing cover story.
This time around, it's all about Solange as she's the featured star on the front cover. Her sister Beyonce handled the interviewing duties and talked to her sister about a slew of things from growing up in the hair salon, and what being a woman is all about.
As Solange puts it on her IG post, the two sisters, "Spoke about womanism, growing up in a hair salon, and choosing between "I could fall in love" and "No Me Queda Mas.'" We don't have much other info at the moment, but when these two link up, greatness is expected.
Check out some quotes from the interview, and see the cover below.
BEYONCÉ: You write your own lyrics, you co-produce your own tracks, you write your own treatments for your videos, you stage all of your performances, all of the choreography … Where does the inspiration come from?

SOLANGE: It varies. For one, I got to have a lot of practice. Growing up in a household with a master class such as yourself definitely didn't hurt. And, as far back as I can remember, our mother always taught us to be in control of our voice and our bodies and our work, and she showed us that through her example. If she conjured up an idea, there was not one element of that idea that she was not going to have her hand in. She was not going to hand that over to someone. And I think it's been an interesting thing to navigate, especially watching you do the same in all aspects of your work: Society labels that a control freak, an obsessive woman, or someone who has an inability to trust her team or to empower other people to do the work, which is completely untrue. There's no way to succeed without having a team and all of the moving parts that help bring it into life. But I do have—and I'm unafraid to say it—a very distinctive, clear vision of how I want to present myself and my body and my voice and my perspective. And who better to really tell that story than yourself? For this record specifically, it really started with wanting to unravel some truths and some untruths. There were things that had been weighing heavy on me for quite some time. And I went into this hole, trying to work through some of these things so that I could be a better me and be a better mom to Julez and be a better wife and a better friend and a better sister. Which is a huge part of why I wanted you to interview me for this piece. Because the album really feels like storytelling for us all and our family and our lineage. And having mom and dad speak on the album, it felt right that, as a family, this closed the chapter of our stories. And my friends' stories—every day, we're texting about some of the micro-aggressions we experience, and that voice can be heard on the record, too. The inspiration for this record came from all of our voices as a collective, and wanting to look at it and explore it. I'm so happy I got to take my time in that process. And the end result feels really rewarding.
BEYONCÉ: I was with you the week leading up to your release, and it's the most nervous time for any artist, but I know it was a nervous time for you.

SOLANGE: Yeah. I was breaking out into hives. I could not sit still. It was terrifying. This was going to be such an intimate, up-close, staring-you-right-in-the-face experience, the way people would see me and hear me. It was one thing to make the record and have those reservations; it was another to finish it and actually share it. I just feel so much joy and gratitude that people have connected to it in this way. The biggest reward that I could ever get is seeing women, especially black women, talk about what this album has done, the solace it has given them.
Read the entire interview here.