Pharrell Williams Covers Esquire and Talks 'Hidden Figures'
Posted on January 5th, 2017
by Shawn Grant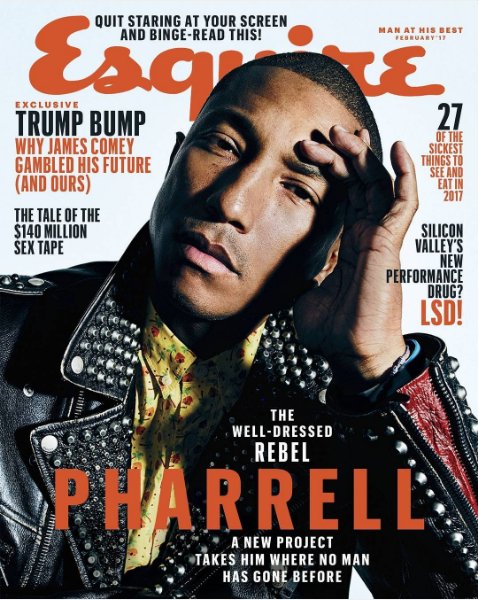 A man of many achievements Pharrell's 2017 continues to be great as he covers the February 2017 issue of Esquire magazine. Within the issue, Pharrell speaks on what drove him to provide his creative efforts to Hidden Figures film.
Serving as both a producer and composer of original music, Pharrell details to Esquire that it was his feminist inclinations that allowed him to contribute to the production.
"I don't know what I could do, but I know if women wanted to, they could save this nation. If women wanted to, they could save the world," the super-producer shared.
To read how woman impacted him and influenced his decision to contribute to the project be sure to visit Esquire here. Also, be sure to see Hidden Figures, which is now in theaters everywhere.