Civil Interview: Sean Garrett Dives Into New Music, Working With New Artists, Career Advice & More
Posted on December 8th, 2016
by Travis G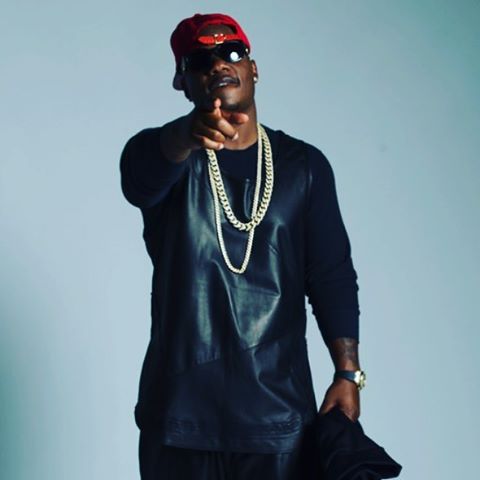 For those who may not know of your background, what drove you to pursue a career in the music industry?
Sean Garrett: Ever since I can remember, I was musically inclined and loved writing music since I've been talking. I signed my first record deal when I was 15 years old, over in Europe. I'm from Atlanta, Georgia. I studied songs, production, and all of the greats knowing I wanted to be different and standout. My first 10 records as a songwriter/producer were all Hot 100 no. 1s. I remember when I was creating these records, from Usher's "Yeah," Ciara's "Goodies," Beyonce's "Ring The Alarm," — everyone was so confused. I guess they didn't understand.
Due to the all the artists you've worked with, would you say you find it more difficult writing for other artists versus yourself?
Sean Garrett: No, I actually don't think so. You know, that's a really good question. I think it depends. I'm such a giver. I've been giving my whole career. That's why I feel like I get so many blessings from God. I could have kept a lot of those records. I'm just so unselfish with music because I just love making hits. It's not about being selfish in music. Music is about sharing and bringing people together. Some artists get so consumed with themselves and be in their own little bubble. Creating is about taking your creative blessing and coming together the best way you can and putting out something that makes people feel amazing.
This year, you were heavily involved in the creative process for Keke Palmer's new "Lauren" EP. Could you tell us more about how that all came about?
Sean Garrett: I worked with her on that whole EP because I feel like Keke is a star. I just think she needed a musical muse. Every great artist needs a musical muse that they can articulate themselves to and I just wanted to show the world that Keke is talented. I was willing to take the risk because a lot times people have the tendency to say that child stars aren't real artist. That might be true for some people, but look at Drake and what he's doing. He's the biggest example. I feel like so many people are quick to pass judgement and you just got to show people sometimes. Keke is just somebody, like every other artist I've worked with, I just believed in.