Civil Interview: Joe Budden Talks 'Rage & The Machine' Album and More
Posted on October 12th, 2016
by Shawn Grant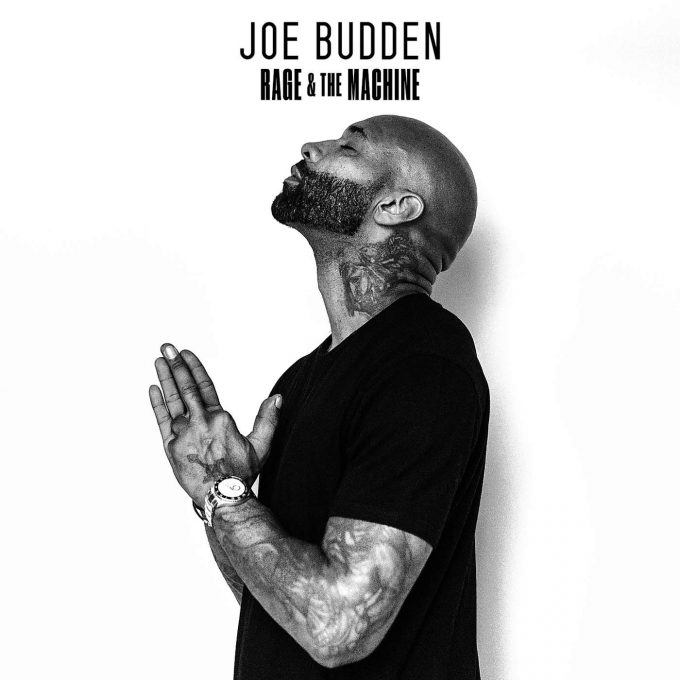 Hopping back into the album you got "By Law" and it's Joe, you going to be a real nigga and you going to do it your way. How hard has it been overtime not to compromise who you are?

Joe Budden: Not hard for me but I'm hard headed and accustomed to doing things a certain way, maybe to my detriment at times. Character is still important to me. Morality is still important to me. When I say "real nigga" that's relative and everybody's interpretation is different, but I'm speaking on someone who is so true to themselves, self-aware and looking to improve on a day to day basis.
On that track you got Jazzy, I know she did some Summertime Shootout joints with Fabolous and she got a nice sound to her. How did y'all two link up?
Joe Budden: She's from Patterson [New Jersey]. Where I was recording wasn't too far from Patterson. I heard her work with Fab,  I had an idea and I was looking for a certain voice style, a particular sound. She came to the studio and she killed it. She came through with her people, we had a great time, she's extremely talented and she's got some great stuff about to happen with her. I'm glad she came through.
Where there any other reasons or links that made you pick who else on the album?
Joe Budden: No, I did the "Flex" record with Tory [Lanez] and Fab. Tory, I'm a huge fan of him and have been for quite some time so it was great to be able work with him. I was ushered into this industry with Fab, so I'm going to always rap with Fab. That's my guy and I'm a fan of everything he has accomplished. Joell Ortiz is on there but he's home team, that's family. Stacy Barthe is on there, she's another one I have been a fan of for a really long time and she's on "I Wanna Know." I kept it to a minimum. Always.
What's your favorite on the album and why?
Joe Budden: "I Wanna Know" is really strong for me. "I Gotta Ask" is really strong for me. "Three" is really strong. "Idols" is really strong. "Uncle Joe" is a favorite of mine. "By Law" was my favorite depending on what mood I'm in. The album has a different vibe to it and different bop to it than any Joe Budden album has had to it in years. Some people say over ten years. My last album had a certain sound and feel and this album I wanted to get my head nod a little bit, get that old New York, last decade, 90s-esque bop. So it depends on how I feel when I wake up. This morning I woke up and played the whole album through about four times.
If you can do that it means you love it.

Joe Budden: Yeah, I love it. It's like picking my favorite kid to figure out which song is my favorite. Hopefully the fans have just as tough time deciding as I did.
For the fans, are more "Ordinary Love Shits" coming?

Joe Budden: Oh, I hope not. I certainly hope not, man. When them shits come – cause they so honest and vivid and from such a real place that when one of them comes we've drawn some inspiration probably from some romantic turmoil.
Nah let's stay away from those. I like you with Cyn [Santana].

Joe Budden: Yeah I like it too. We having a good time and I don't want to have to diss my baby, we good [laughs].
You hitting a tour soon right?

Joe Budden: Yeah, we getting ready to hit the road. 25-30 different cities in the next month. The New York show is the 22nd, a Saturday, the day after the album comes out. I can't wait to feel that energy.