Civil Interview: Jeremih Talks His New Mixtape 'Late Nights: Europe'
Posted on August 26th, 2016
by Shawn Grant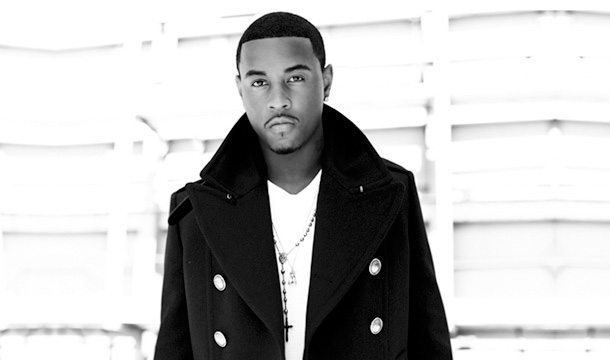 With Late Nights being a premiere R&B series, is there pressure when creating a new one?
Jeremih: "Not really, man. Late Nights was an unintentional mixtape that I had no clue was going to be a series. Overtime I felt it was one of the few brands I had thus far in my career and I wanted to keep giving the fans what they took a liking to from me. Whether it was the last album or Late Nights: Europe there wasn't any pressure at all."
You pull from experiences in your music, this experience was your tour, what would trigger subject matter or content for your songs?
Jeremih: "This was not only my first tour, I haven't really had a Jeremih United States tour. So with it being my first tour and my first time recording while being on tour. Whether it was experiences of mine or anyone's around, we all would just joke around and have a good time. A lot of time when I was recording it was in hotel rooms, five, ten girls, the production in there while we recording in small rooms. The only thing that was different than being in a big studio was the pressure of having people behind me and continue to have fun and not worry about what people say. I think it turned to be pretty dope."
What was your favorite place you visited in Europe and why?
Jeremih: "My favorite stop over there was London. I been there a few times before but the shows that were actually there – we had three shows back to back to back at Koko, which is similar to a House of Blues out there in London. Knowing that, not only my album, Late Nights: The Album, was thrown out there the way it was with no marketing or nothing and being a small kid from the Southside of Chicago selling out three days at one location on my first tour was just a memorable night for me. Every night we was in there and it went up. Everybody went crazy and people was just giving away outfits and I didn't have to worry about much but going on the stage and doing my thing.
Let alone, we recorded some of our best records in London. One was named "London," but we had so many songs we did in London I had to name another one "British Headbords" because I didn't want to have to call it "London Part 2." We did a lot of great music and did some great shows there."
Soundz is holding down a majority of the production, did that make it an easier transition to record on the road?
Jeremih: "Literally, Soundz really didn't come to record me. He came to help out on the stage. Knowing that I hadn't really toured that much at all I wanted to perfect my show and make sure my vocal aesthetic was somewhat similar to how I record in the studio. he came out to help me out with reverb and a little tune to have on the mic and support my vocal. Knowing it was a thirty day tour it was night that I was sick and might have needed a little support to sing. Luckily he was a beast on the beats and we worked before on records such as "Woosah" on the album and on my very first mixtape, "Feel the Bass," he recorded that one. We was going after a lot of the shows and starting from literal scratch, feeling off each other energy. It was even girls in there that we had speaking different languages and with their accents helping to make one big cohesive project. Not only was he dope helping me out with the show, looking form hindsight he was very instrumental in helping me record and not having to track down producers and get everything cleared when it was done from scratch."
When you were creating, did you have an idea in your head?
Jeremih: "I wouldn't say I didn't have a clue but everyday we was just recording. Everywhere we recorded is what we named the song. I know Lebananon and Dubai aren't in Europe but those are two stops of the tour, I wouldn't call it the tour, they were one stops, club shows, before the tour started. We named that "Fuck the Shit Up" because that's how I felt when I got on the flight leaving Chicago. I had thirty days to go and the first stage was Dubai and I came to have fun and fuck up Dubai. At the end of the day, every song was based off where ever we was and it made it easier to come at the record, such as "Amsterdam" when we were running around the red light district and hopping on the boats and riding bikes and doing different shit. It was expiring to be around people who couldn't necessary speak our language but sing every night."
You wrap up the project with Chicago love and grabbed G Herbo for "The Crib." Was that your literal coming home or was it you wanting to come home?
Jeremih: "It was when we landed Chicago. The tape starts off from Dubai, a show in Lebanon and we had a show in U.K., where they had the Wireless festival. I bumped into Ty Dolla $ign, Big Sean, everybody on this tape is people that we bumped into in those weeks. Ty Dolla $ign sent me his verse the very next day after running into him. K Camp had just text me and I told him I was working on this shit right now, if you have free time let me see what you can do with it. Sure enough, he was the quickest one to send a verse back. It came back in 20-25 minutes. I believe everything happens for a reason so the people we bumped into or reached out is who made the tape."
I know you spoke on "Later Than Nights" coming, is there any details we can look forward to?
Jeremih: "If you liked Late Nights, the mixtape, and Late Nights: The Album, I treated this no differently. If they like those two bodies of work this will be the last in the trilogy of the series and I'm sure they will love this one."