Lil Wayne Dishes on Fatherhood, Lil Weezyana Fest, & More
Posted on August 26th, 2015
by Breanna Chi'anne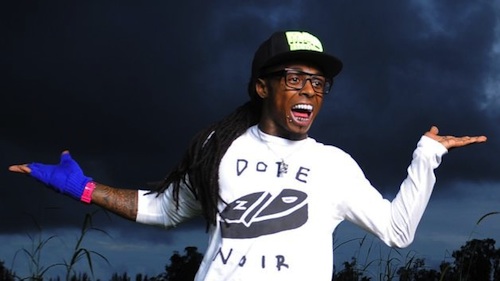 Lil Wayne got in depth during his conversation about fatherhood, Lil Weezyana Fest, and the list goes on.
Michael Smith had the pleasure of chatting with Tunechi on his podcast, His & Hers. Something that was absolutely necessary to discuss was the effects of Hurricane Katrina. With it"s 10th anniversary this week, Wayne spoke on the emotional, mental, and physical destruction the disaster caused his hometown of New Orleans.
On a lighter note, he brought good news to fans who will be attending Lil Weezyana Fest this Friday. He was happy to announce DJ Jubilee (a bounce music artist) will be there along with other surprise guests he didn't want to spoil for us.
Watch the full interview above to hear Wayne's views of fatherhood, his son's relationship with soccer star Cristiano Ronaldo, and a lot more.