Amber Rose And Blac Chyna Set To Star In Their Own Reality TV Show
Posted on August 26th, 2015
by Staff Editor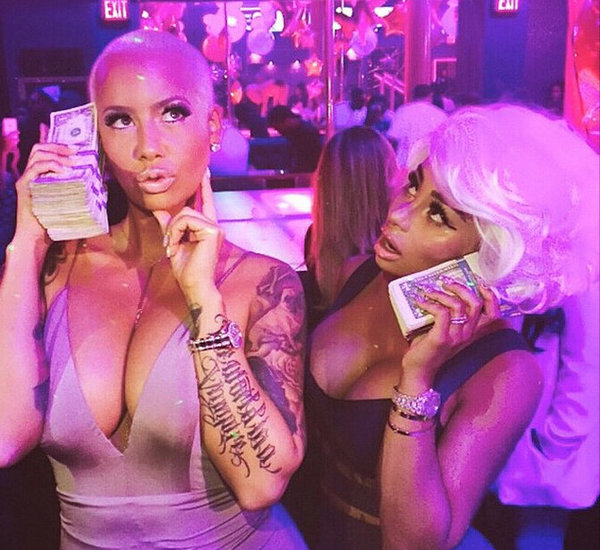 As if Amber Rose and Blac Chyna weren't already winning, the bad mamas reportedly will have their own reality TV show that documents their extraordinary lives. From red carpets, to photo shoots, to time with their celebrity children, MTV is set to show it all.
According to TMZ-
Amber Rose and Blac Chyna are getting their own MTV reality show, TMZ has learned.
We're told it's close to being a done deal with contracts on the table.
Both women have a lot in common … recently single, working mothers with high-profile rappers for baby daddys and money in the bank. They also have past love affairs with the stripper pole.
Sources close to production say the show won't be ratchet … it'll focus on Amber and Chyna taking care of their kids while juggling work, including club appearances.
Will you be anticipating Amber Rose and Blac Chyna's small screen premiere?