French Montana Taunts 50 Cent By Throwing Bottles Of Effen Vodka In The Trash, 50 Responds
Posted on August 23rd, 2015
by Breanna Chi'anne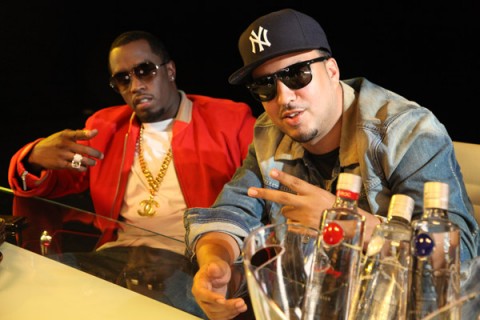 If you're wondering if French Montana likes Effen vodka, it's safe to say "no" based on his recent Instagram video.
French must have knew he was going to start something when he filmed himself throwing a huge box of Effen in the garbage saying, "This is how I feel about your bullish*t." Then captioning it repping Diddy's Ciroc Boys.
Of course staying true to his "#nopuffyjuice" movement, it only took 50 a day to respond with his own IG post instigating that Diddy told French to make the video if he wants his albums released.
All of this went down after DJ Spinking posted a video of Montana shouting out Effen, but dissing it at the same time, giving 50 the idea he was down for "the unit."
Let's see how the rest of this pans out.