Post Malone Officially Signs With Republic Records
Posted on August 14th, 2015
by Lupe LLerenas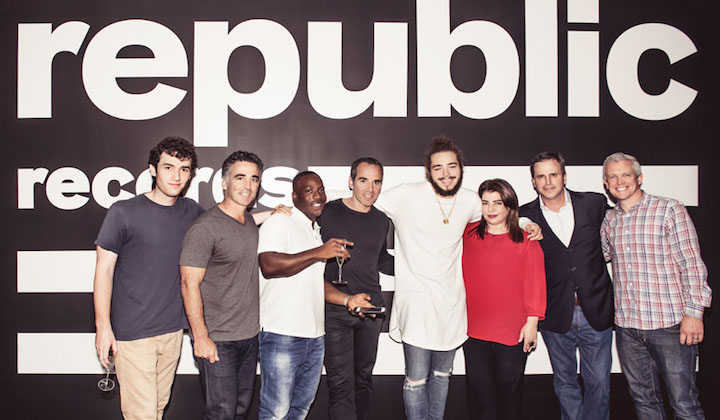 Rapper, producer and guitarist Post Malone has a new record label to call home.
The Los Angeles based hip-hop artist just signed with Republic Records.
The label's Executive Vice President, Charlie Walk took to his Instagram to share the exciting news by saying:
"I finally get to post this pic from LA. Post Malone joining Republic Records!"
Post Malone recently clocked over 21 million SoundCloud plays with his single "White Iverson" and his additional singles "Tears" and "What's Up" also went viral instantly.
During his first radio interview with DJ Skee, Malone explained that he never expected "White Iverson" to blow up the way it did and that he is currently working on a debut single for the label.
Congrats Post Malone!