Dr. Dre Set To Release 'Compton: The Soundtrack' on August 7
Posted on August 1st, 2015
by Kia Imani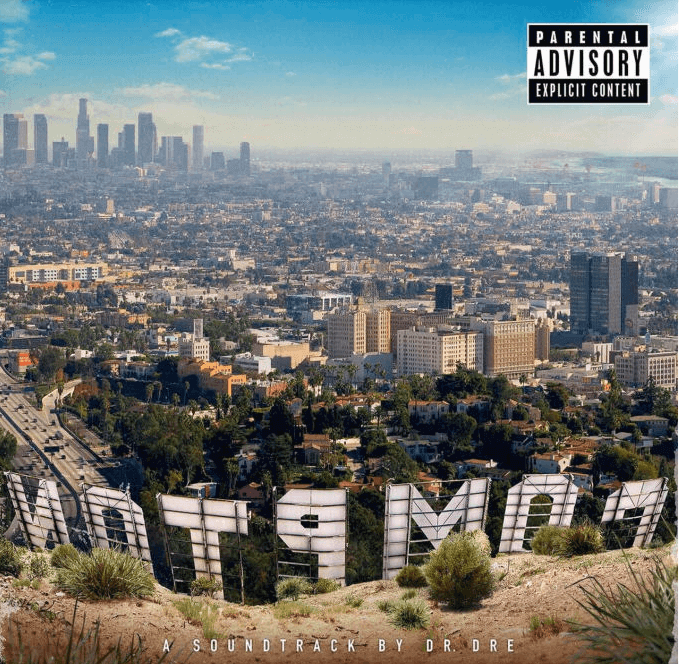 With the long awaited Straight Outta Compton movie set to release August 14, many questioned if there would be a soundtrack to match.
Earlier today (August 1), F Gary Gray took to his Twitter to announce that next week 'Compton: The Soundtrack', which was inspired by the movie, would be available on iTunes and Apple Music August 7, 2015.
COMPTON – THE SOUNDTRACK @drdre // AUGUST 7, 2015 #StraightOuttaCompton exclusively on @iTunes @AppleMusic

— F Gary Gray (@FGaryGray) August 1, 2015
The always hard on himself Dre explained to Beats 1 about his true feelings regarding his past project, Detox:
"This is something you're not gonna hear many artists say, the reason the Detox didn't come out was because I didn't like. It wasn't good. The record, it just wasn't good. I'ma keep it all the way 1000 with you, I mean seriously, I worked my ass off on it, but I didn't think I did a good enough job. I couldn't do that to myself to be honest."
It's safe to assume he's making it up to fans with 'Compton: The Soundtrack.' The tracklist for the album is below with tracks featuring Eminem, Kendrick Lamar, Snoop Dogg, and Marsha Ambrosius.
Tracklist:
1) Intro
2) Talk About It (feat. King Mez & Justus)
3) Genocide (feat. Kendrick Lamar, Marsha Ambrosius & Candice Pillay)
4) It's All On Me (feat. Justus & BJ the Chicago Kid)
5) All In a Day's Work (feat. Anderson Paak & Marsha Ambrosius)
6) Darkside/Gone (feat. King Mez, Marsha Ambrosius & Kendrick Lamar)
7) Loose Cannons (feat. Xzibit & COLD 187um)
8) Issues (feat. Ice Cube & Anderson Paak)
9) Deep Water (feat. Kendrick Lamar & Justus)
10) Jon Connor – One Shot One Kill (feat. Snoop Dogg)
11) The Game – Just Another Day (feat. Asia Bryant)
12) For the Love of Money (feat. Jill Scott & Jon Connor)
13) Satisfaction (feat. Snoop Dogg, Marsha Ambrosius & King Mez)
14) Animals (feat. Anderson Paak)
15) Medicine Man (feat. Eminem, Candice Pillay & Anderson Paak)
16) Talking To My Diary