Prince Announces Brand New Album
Posted on July 24th, 2015
by Lupe LLerenas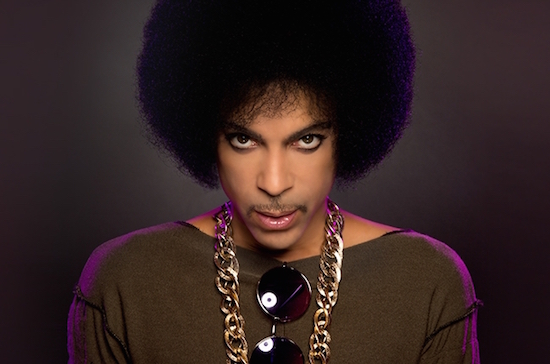 That's right, the legendary Prince is gearing up to release a new record, which would mark the Purple One's 38th studio album.
Prince previously stated in an interview with BBC that he and his band, 3rdEyeGirl are extremely excited about the album, and the bands' members even revealed the following for all of Prince hardcore fans:
 "It's phenomenal, there are so many hits on this album. It's super experimental. Super hardcore Prince fans that know every song he's ever recorded – we refer to them as 'The Purple Collective' or 'The Purple Army' – this album is absolutely for them, because it's super funky. It's weird, there's a lot of experimental sound. It's just hit after hit and definitely caters to those fans who just love to hear what Prince has to say, rather than wanting to always hear that classic Purple Rain Prince sound."
The new project will be titled The Hit & Run album, and although a release date has not been announced, fans can expect it sometime in 2016.
We can't wait!