Here's What We Know About Quentin Miller, Drake's Alleged Ghostwriter
Posted on July 22nd, 2015
by Breanna Chi'anne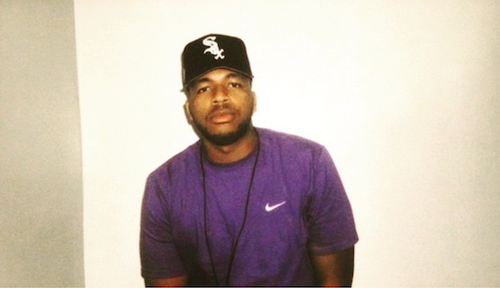 Who is Quentin Miller? Before, this would have been a question that was glanced over and dismissed. But after Meek Mill put Drake on blast for not writing his own verses and randomly tweeting, "Quentin Miller," suddenly it was a question everyone wants answered.
Quentin miller

— Meek Mill (@MeekMill) July 22, 2015
Now although things still aren't 100% clear, Quentin is "supposedly" Drizzy's ghostwriter. He started out as a not-too-known rapper/producer in Atlanta. Drake and Q eventually got in touch and he started running with the OVO crew, as you can see in the picture below dressed in the black sweat suit on Drizzy's left side.
One odd part to Quentin is his lack of social media presence. For someone who's  close to Drake and his squad, he only has 4 posts on his Instagram page.
Aside from Meek, OG Maco also took the responsibility of posting the credits for "6 Man," "10 Bands," "Legend," and more on Twitter to air out his personal frustrations. Coincidently, they have "Q. Miller" as one of the names mentioned.
All this shit fake as fuck! Meek hating or these credits clearly say Quentin__Miller I'm sick of you fuck ass clowns pic.twitter.com/8e2y7khOAP

— OG Maco (@OGMaco) July 22, 2015
Hope all of this clears up and we can all get some resolution. Drake hasn't responded, so far but maybe Quentin will speak out on his own terms.