Is There a Beyonce and Nicki Minaj Collaboration Coming Soon?
Posted on July 30th, 2014
by Shawn Grant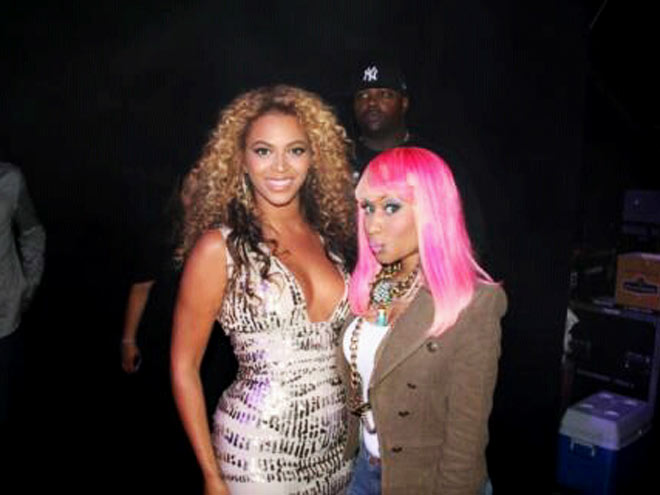 Nicki Minaj delayed her "Anaconda" singe until this coming Monday, stating in an Instagram announcement the reason for the delay would soon be understood. Could that reason for the delay be a single with Beyonce? Hip-Hop Wired reports that an industry source has stated the song has been pushed back for a huge single pairing Nicki Minaj with Beyonce!
According to Miss Info, it is rumored that Queen Bey will be inviting Nicki Minaj to join her for a remix to her banger "Flawless." In addition to her vocal skills, the remix is supposed to carry Beyonce rapping bars along side of the Young Money rap queen.  With Beyonce wrapping up the North American portion of her On The Run tour with rap legend and husband Jay Z next week and Nicki prepared to release her single Monday, hopefully we hear the rumored song soon. Keep your eyes peeled for a sudden drop, which Mrs. Carter has the tendencies to do.